Gaming on laptops entertains us in a lovely way.
While gaming, we need no companion unless the gaming is not online connected, But if it is online, many users are inter-connected and enjoy the game time.
You need a powerful laptop to compete with the other users playing the game.
Currently, many online games are spreading all around the world and are considered to be very famous games of recent times.
All these are online games with millions of users at the same time.
Laptop gaming is becoming a profession.
Only the person can survive with the laptop having all of the updated hardware and the best laptop with excellent performance, as we know that gaming laptops are the need of the hour.
We are also aware that hundreds of companies are in the market introducing new models of gaming laptops daily.
So, it isn't very easy to choose the one for you. But no worries, we are here with you and will let you find the best gaming laptop for you with the best value and performance.
We are confident that after reading our article, you will decide to select the M15 R7 as your gaming laptop.
Alienware M15 R7 Review
Editors Rating: 4.6/5.0
Alienware M15 R7
Offers excellent gaming performance, with the ability to run games at high settings and resolutions. The laptop also includes a range of features that make it ideal for gaming
Background
Many companies are acquiring the world gaming laptop market.
Alienware has a considerable share in that market due to the presence of its intense gaming models the market.
Alienware is on the way to introducing the best performance laptop to the user.
That is why it is not compromising the processor and serves the user by providing lightning-speed processors in gaming laptops.
Alienware is keen to produce a laptop with good battery life and high graphics to beat other future brands.
Alienware laptop design is unique, and as a gaming laptop, Alienware takes steps to lower the fan noise, which is high during the intense game mode.
Alienware m17 is one of the best gaming laptops with a fast refresh rate that can handle the demands of heavy modern games.
Alienware laptops are the best laptops with power efficiency graphics with built-in benchmarks for excellent processing good battery life with upgradeable batteries and power share technology.   
Unlike other models, Alienware laptops are designed for more performance during gaming, and there is a powerful gaming mode introduced to enjoy gaming with a new Alienware experience.
Alienware laptops also consist of advanced Optimus, which makes your laptop perform optimum utilization.
Moreover, If you are searching for a gaming laptop, then the M15 R7 is waiting for you to grab and experience new heights with the best premium features, unlike other gaming laptops.
In addition, Alienware is the best at its graphics with NVIDIA GeForce RTX and good battery life.
Furthermore, this M15 R7 can be used for music composition, a video editing laptop, content creation, and much more besides gaming.
M15 R7 is designed to serve the user with excellent stereo speakers, the best build quality & exceptional moon colour scheme, making the Alienware more unique.
Moreover, its dashing daring-gaming look attracts the user a lot, with RGB lighting and the RGB logo making it out of the class.
Alienware M15 R7 entertains by gaming and video watching on YouTube, web surfing on web pages, video calling, and much more.
Specification of Alienware M15 R7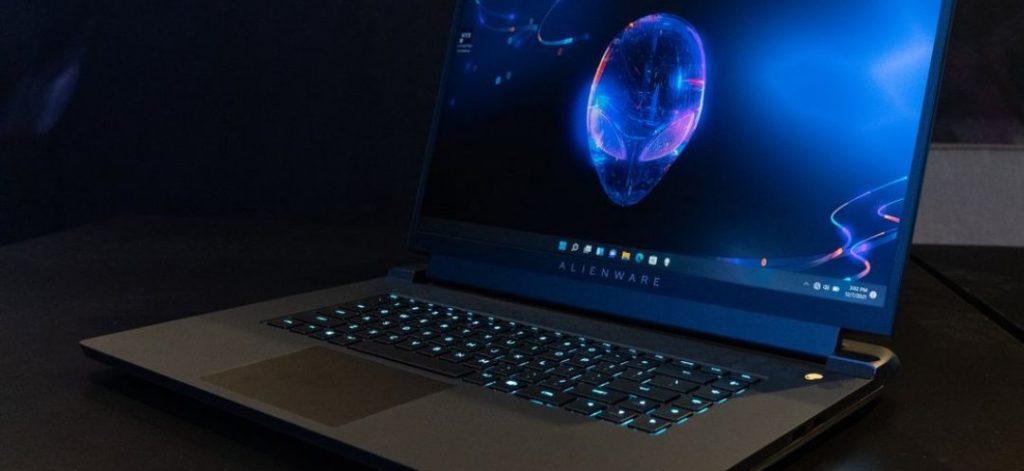 | | |
| --- | --- |
| Operating System | Windows 11 Home 64-bit |
| Processor | Intel Core i7-12700H |
| Processor speed | up to 4.7 GHz |
| Memory | 16 GB DDR 5 RAM |
| Storage | 1 TB SSD storage capacity |
| Graphics | NVIDIA GeForce RTX 3060 |
| Ports | Two USB-A 3.2 Generation 2, One USB-A 3.2 Generation 1, One Thunderbolt 4, One HDMI port 2.1, Ethernet availability, and an audio headphone jack |
| Display | 15.6-inch, 360Hz |
| Weight | 2.69 Kgs |
| Network and Communication | Bluetooth 5.2 & Wi-Fi 6.0 |
| Battery | 4 cells 60Wh Lithium Ion battery |
| Price | It starts from $ 1499 |
Specification of Alienware M15 R7
Alienware M15 R7 Review: Pros and Cons
Alienware M15 R7 Review: Features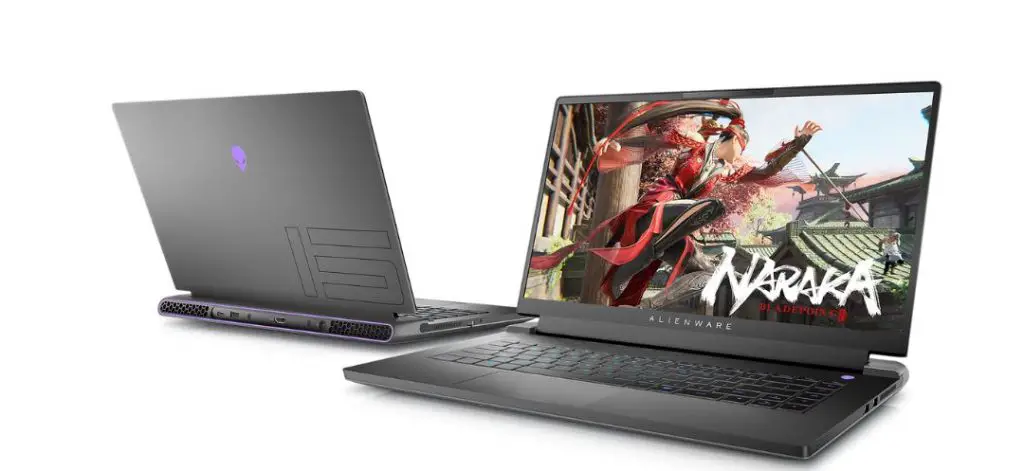 I) Design and Display
Review unit after reviewing the previous generation comes to a result that Alienware gaming laptops are best at their display with the NVIDIA GeForce RTX.
GeForce RTX allows the gaming time more exciting not only this GeForce RTX make the CPU produce high-quality graphics along Intel Core i7 12700h processor which is better than the previous generation.
Alienware uses GeForce RTX to provide the user best quality of graphics under a significant amount.
Using the NVIDIA G Sync technology, the Alienware has the fastest and smoothest and improved gaming performance.
Alienware gaming laptop can run all the latest games like red dead redemption, assassin's creed & most exciting game, Need for Speed Hot Pursuit 2.
Alienware M15 R7 laptop has the same iconic design, which is tested for different stress testing with performance profiles.
Alienware M16 R7 has a matte finish with rear vents design which helps this gaming laptop to cool down and perform better these are some gaming benchmarks that Alienware M15 R7 fulfils.
ii) Performance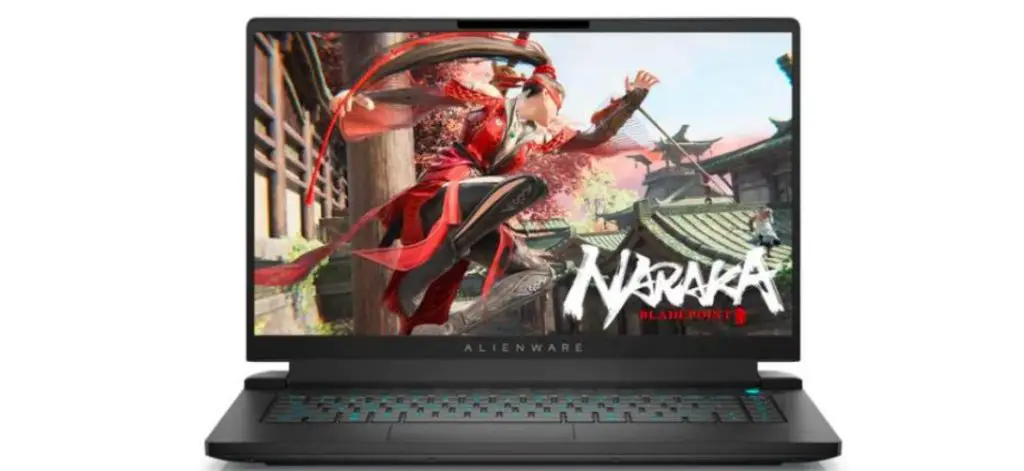 Alienware M15 R7 laptop has a high-speed processor, Intel Core i7 12700h, for excellent performance.
It has a balanced thermal profile and alien head for letting the laptop cool during gaming and caters to subscription issues.
M15 R7 is a leading digital publisher laptop whose significance can be judged when you go on for content creation.
It has a fast processing speed and does multiple tasks at the same time without slowing down.
Alienware M15 R7 is the best gaming laptop on earth.
With its top-of-the-line Intel Core i7 12700h processor, it can process graphics quickly and efficiently for hours without breaking a sweat!
Not only does this machine have an excellent WiFi connection but also plenty of other settings that will allow you to game like never before.
Such as high colour or display levels which provide better contrast with vibrant colours when viewing your screen from any distance.
The smooth frame rates settings are available with Alienware M15 R7, which can be used effectively if needed.
There is an option to turn it off if you are not good with it.
The RGB lighting feature makes you able to enjoy the millions of colours, and in addition, ray tracing causes a big difference which a gamer needs in gaming.
Sometimes, the peak power performance affects the load balancing heat pipes, but the air conditioner's cool air take out that factor and let the Alienware M15 R7 perform the best in such condition.
The bottom cover can be removed when generating a lot of heat.
In case overheating becomes a continuous problem, check out our in-depth guide on How To Fix An Overheating Laptop.
iii) Thunderbolt
Alienware M15 R7, with the best gaming processor, is an excellent laptop with a selection of thunderbolt ports and many other USB types.
Alienware M15 R7 is the best laptop out of its previous generation. The only thing considered a dark side is the battery life.
iv) Keyboard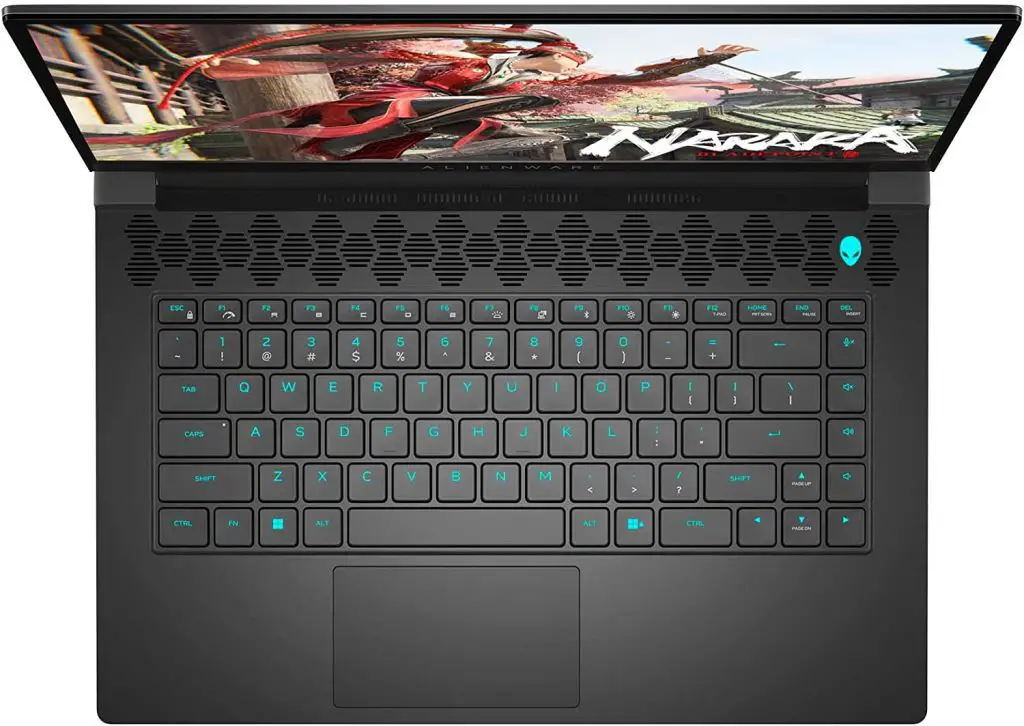 The Alienware M15 R7 gaming laptop has excellent keyboard options with a per-key RGB lighting feature and a typical gap between all the letters on the keyboard, which is a plus point for gamers.
Alienware M15 R7 gaming laptop has the best laptop with a magical keyboard and the core i7 12700h to serve the user with proper gaming effects with louder speakers and excellent Wi-Fi connectivity for gaming online.
v) Ports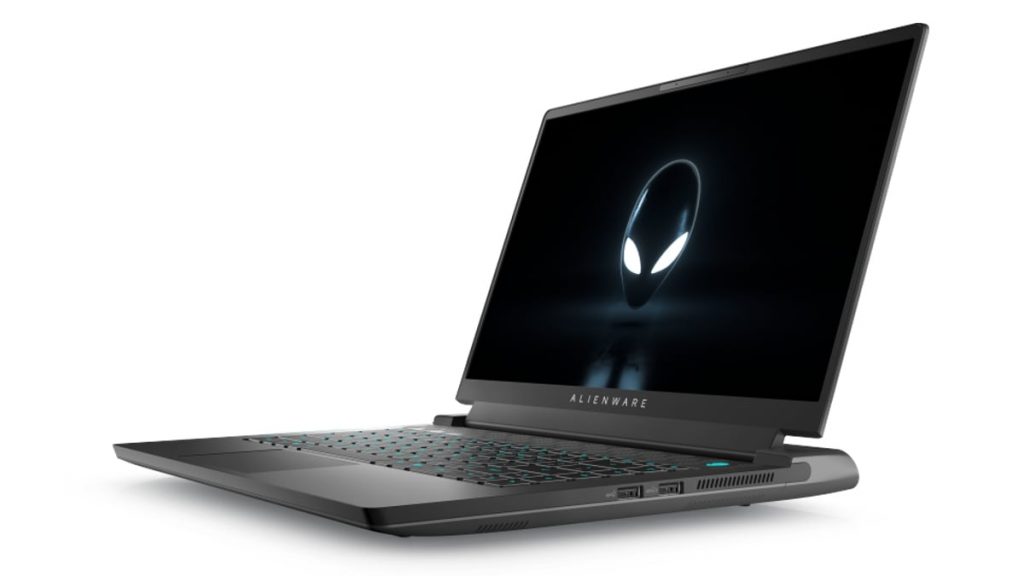 Alienware M15 R7 gaming laptop has ample USB type C port and different USB type ports with which users can make themselves connected to a gaming joystick or joypad, which is a significant need.
Alienware M15 R7 also has USB ports for better connectivity. It is not wrong to say that Alienware is an excellent gaming laptop with a brilliant selection of ports which is exceptional.
Battery life
The Alienware M15 R7 gaming laptop has a big power plug with poor battery life, which lasts only 3 hours and 29 minutes.
But as we all know, the dark side of gaming laptops is that their battery life is not so good due to intense graphics and power delivery when on the game.
So, when we look comprehensively at Alienware M15 R7, its power delivery during game time battery lasted for more than three hours is acceptable with all of the other specifications and performance.
One thing that we kept in mind is that Alienware M15 R7 is a kind of gaming laptop capable of running heavy games.
Like Red Dead Redemption, Need for Speed Hot Pursuit 2, and Far Cry 2, which is exceptional for a gaming laptop along with multi-tasking with one charge and goes for more than three hours.
Price
The Alienware m15 R7 price starts from $ 1499 and goes up with the specifications added.
But the base model has high performance with the specifications mentioned earlier, excellent Wi-Fi connectivity, the USB C port selection, and a unique attraction for gamers, the Red Dead Redemption.
Conclusion on Alienware M15 review
Alienware M15 R7 is an excellent gaming laptop. When a gamer has a first glance at the Alienware M17 R7 wants to grab and buy for all its beautiful specifications.
It is the best choice with a reasonable price and exceptional performance with the GeForce RTX 3070 ti graphics.
Alienware M17 R7 will convince you to buy because of the High-Gaming performance with unique graphics of GeForce RTX 3070 ti with such a huge storage capacity for enjoying heavy games, which is an Alienware benchmark.
Moreover, it is out of a class laptop with special online gaming features which you would never experience before.
FAQS
Is Alienware M15 R7 good?
Is the Alienware M15 R7 a good laptop? That really depends on what you're looking for in a laptop.
If you need a powerful machine that can handle demanding tasks, then the M15 R7 is definitely worth considering.
It's packing some serious hardware, including a Core i7-12700H Intel processor and NVIDIA GeForce RTX 3070Ti graphics card.
Plus, it has a sleek design that's sure to turn heads.
On the other hand, the M15 R7 is one of the more expensive laptops on the market, so it may not be the best option if you're on a tight budget.
Ultimately, whether or not the Alienware M15 R7 is a good laptop for you depends on your needs and preferences.
Is Alienware M15 noisy?
Is the Alienware M15 noisy? This is a question that many people have, and for good reason.
The M15 is a powerful gaming laptop, and it's packed full of features that gamers crave.
But all of that power comes at a price, and that price is noise.
The M15 is definitely noisy, and it's one of the trade-offs that you make when you purchase a gaming laptop.
If you're looking for a silent laptop, then the M15 is probably not the right choice for you.
However, if you're willing to put up with a little bit of noise in exchange for top-of-the-line performance, then the M15 is definitely worth considering.
The main point to note is that It is noisy and unpleasant when used for intense gaming for long hours.
Is Alienware M15 R7 is a good choice?
The Alienware M15 R7 is a great choice for gamers who want a powerful laptop that can handle the most demanding games.
It has a fast processor and plenty of RAM, so it can easily run the latest games at high settings.
The graphics card is also top-notch, making this laptop ideal for gamers who want to enjoy the best visuals.
In addition, the Alienware M15 R7 comes with a large hard drive, so you'll have plenty of space for all your games and other files.
The only downside is that it's not the cheapest gaming laptop on the market, but it's definitely worth its price tag.