An ultraportable, wide display along with an advanced hardware laptop. Acer Swift will be the next laptop on your working desk.
With the Huge demand for tech gadgets in the Tech market, Acer's Swift 3 is the best option to catch the fast and demanding needs of the tech industry.
Therefore, we have developed a detailed overview of the Acer Swift 3.
Acer is known for the excellent execution of its plans. It promises the young users for affordable laptops, which the young generation needs on the go.
Nowadays, people are looking forward to excellent, budget-friendly laptops. Due to the high rates of laptops, people are switching to low-budget plans when buying a computer.
Check out Best laptops under $600.
Acer Swift 3 review
Editors Rating: 4.5/5.0
Acer Swift 3 review
This is a nice laptop with powerful features. Its worth considering this laptop
Swift is a line of laptops/ Computers that ACER produces. Keeping the legacy of prioritizing their users, Acer focuses only on the quality of their laptops.
Acer laptop's design is light weighted and thinner compared to other laptops. The swift series of Acer laptops are Swift 1, Swift 3, Swift 5, and Swift 7.
What Is the Acer Swift 3?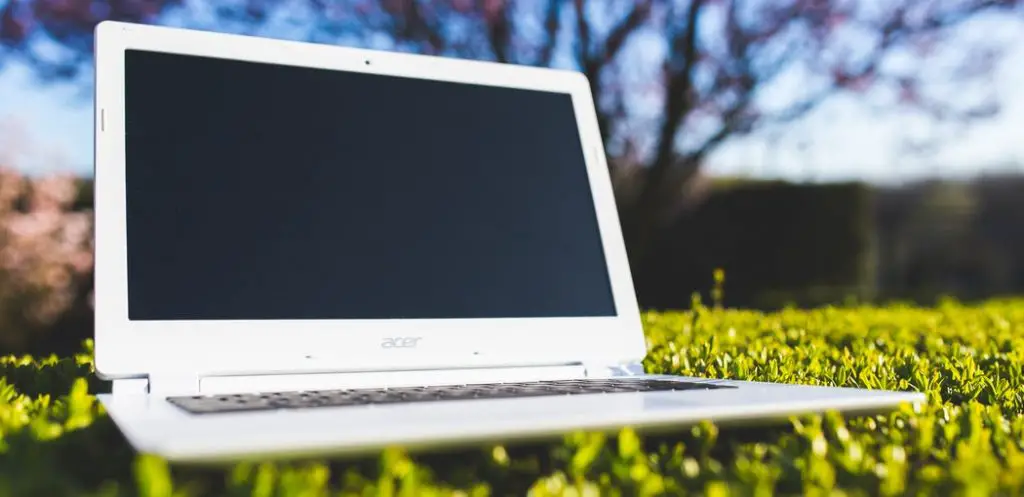 This modern laptop is a bombshell. Some hidden components are there within its body, and a solid generic aluminium body is Ryzen 7 4700U, an 8-core CPU based on AMD's new 7nm Ryzen 4000 with Radeon graphics.
The all-new Acer Swift 3 is an affordable ultra-book. It has a revolutionary design.
Although it has a taller 3:2 ratio screen wrapped in a slim aluminium-magnesium case, it's a classy laptop for all business owners. 
The Swift 3 is best for business tasks that don't require the fastest or most advanced hardware. Its good performance and light weight made this machine stand out.
These laptops tend to compete with other laptops in the market. With its mid-range category and flawless execution, it's very cost-effective.
The budget-friendly machine has tremendous value.
A highly competitive laptop. Acer's Swift series planned to give its users an elite experience of laptops by introducing mid-range laptop series. Acer Swift 3 meets the basic three requirements of any user:
Good Display/Screen
Outstanding keyboard
Superb Battery Life
Through this article, you will learn about this robust machine. If you are an influencer or content creator, you can have a lot of storage with Acer Swift 3. This guide will clear your concepts about this laptop.
Acer Swift 3 Specs:
System
Acer Swift 3
Ratings
4.8/5.0
Ram
8 GB
RAM Type
DDR4 SDRAM
Hard Disk Size
512 GB
Hard Disk type
PCIe NVMe SSD
CPU Model
Ryzen 7 4700U
CPU Speed
4.1 GHz
Screen Resolution
1920 x 1080 pixels
Display Type
LCD
Backlight Technology
LED
Screen size
14″
Weight
2.65 lbs
Graphics Description
AMD Radeon Graphics
Processor Count
8
Battery Life
6Hours
Battery capacity:
55 watt-hour
Battery Chemistry
Lithium Ion (Li-Ion)
Webcam:
720p
Connectivity:
1x USB-C (with DisplayPort Alt Mode,
65 watts Power Delivery, Thunderbolt 4),
2x USB-A 3.2 Gen 1, 1x HDMI, 1x 3.5mm
combo audio,
1x barrel-plug power jack
Keyboard Backlight
Yes
TouchPad Features
Multi-touch Gesture
Networking:
Wi-Fi 6, Bluetooth 5.0
Biometrics:
Fingerprint reader
Brand
Acer
Operating System Architecture
64-bit
Operating System
Windows 10 Home
Acer Swift 3 specs
The Acer Swift 3's configuration (Model SF314-42-R9YN) mocks its price. To clarify, in a Windows 10 system, you will typically need 8GB of RAM, the minimum for loading up some apps and using the browser. 
The Multi-core Acer Swift 3 on an Intel Core i7-11370H has four cores, 16GB of RAM, and a 512GB solid-state drive.
This laptop owns a thin and lightweight body. It's a perfect notebook along with good battery life. Besides, Acer swift 3 possesses a lot of RAM and storage for you.
It weighs around 265 pounds (1.65 kg) more than its competition and is slightly heavier.
It's a 14inch model, and therefore extra pounds are justified compared to a similar model such as Asus XPS 13. This laptop owns a smooth battery life.
However, you can quickly get it from Acer's online store. Mid-range laptop with high features, great intel core, high-speed wi-fi, intel core i5 1135g7, excellent CPU performance, and affordable price gives you unique features at such a great price.
Pros and Cons of Acer Swift 3:
Editors Rating: 4.5/5.0
Acer Swift 3 review
This is a nice laptop with powerful features. Its worth considering this laptop
This laptop has got some really great features along with some drawbacks. Below we have mentioned some Pros and cons of this laptop.
Acer Swift 3 Features
Acer laptop offers excellent features. We have compiled some parts of this laptop. Check them out below:
i)Design and display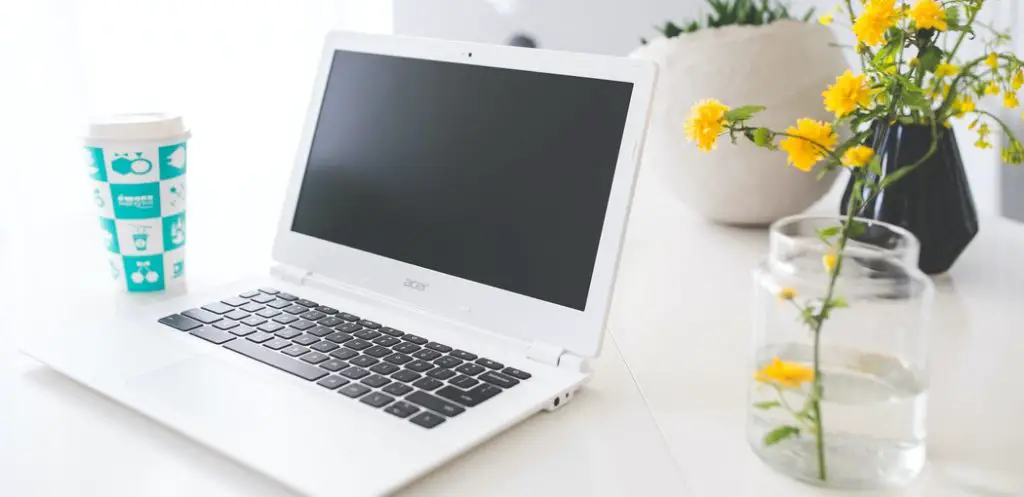 Swift 3 (2021) possesses a very effective appearance. The body of this incredible machine comes in aluminium & magnesium, though in a not-so-interesting grey shade.
Acer Swift 3 offers jazzy colours with blue-ish hues and orange-ish colours; these colours are only suitable for different types of people.
The frame on the Acer Swift 3 offers little. Even though Acer Swift 3 is small, Acer Swift 3 lacks the thinness of most Ultrabook models.
Earlier this year, we reviewed the Acer Chromebook R11 review. However, the design of the Acer Swift 3 is sleek and pretty stylish as compared to its performance, which is impressive.
We recommend this as one of the best laptops for college students.
It is an exciting and relatively affordable portable laptop with a productivity-focused aspect ratio of 11.6 inches. IPS Display integrated graphics.
ii) Sleek, Sturdy, and Silver
Its sleek, sturdy, silver look, comfortable keyboard, perfect keyboard backlighting, excellent power delivery, and multi-core features will amaze you. It also increases productivity.
Other laptops might have the same features, but if you look further into this article, you will be impressed by the build quality of the Acer swift 3.
All models have a screen that's not touchable and offers an HD resolution of 1.920×1.08 pixels. This aluminium chassis has a silver lid, silver keyboard decks with silver keys, and silver sides.
This laptop runs on an 18-inch screen at $699.99 and features a 16-inch screen and 8GB memory compared to other laptops.
It does a very great job at hiding smudges due to its looks. The colour scheme of the Acer is very sleek.
iii)Webcam, microphone, biometrics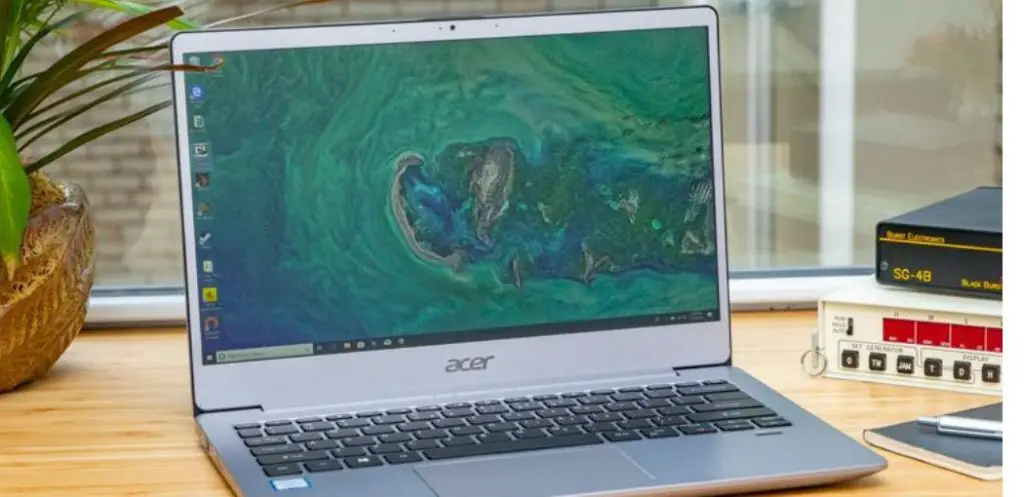 The Adequate 720 pm webcam quality with lower resolution display will be the common problem of these laptops.
The webcam of the Acer Swift 3 laptop is fine. Swift laptops' video is loud even with low illumination and low brightness in more ace. It's very hard to give a 720p webcam a pass.
The webcam image is somewhat grainy and washed out, but you're still going to look presentable to whomever you're speaking to on your laptop.
Many laptops with Acer swift microphones are excellent. The ambient noise is poor so the apparent background noise will come into the room.
As stated in Acer Swift 3 review, the display presentation of this laptop is good. Viewing angles with the webcam can be challenging in the new models.
Due to the DisplayDisplay single core and performance of this laptop, intel core i7, the webcam's video looks noisy even in moderate lighting.
It's Integrated with the product are fingerprint readers, supported by Windows Hello.
The system is reliable under perfect conditions due to the intel core i7 and average battery life, but a slight angle and some grime will cause damage.
iv)Acer Swift 3: Connectivity Review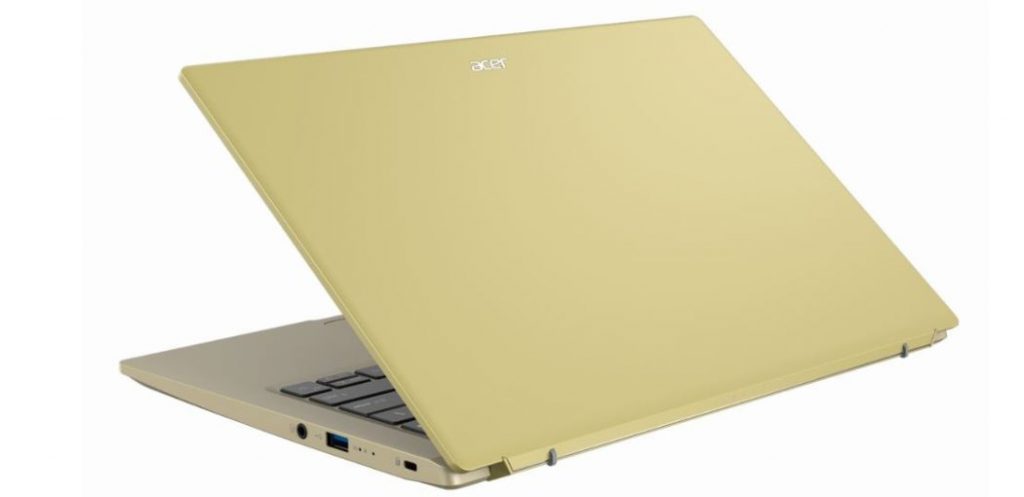 Acer Swift promised better performance than their previous models. As a result, USB -C ports have Thunderbolt, 4 DisplayPort, Alternative Mode, and a Power delivery capacity of 65W (the maximum capacity for charging your laptop).
This review clarifies that this is the most potent baseline of Swift laptops. USB-C includes two USB ports on both sides of the computer.
HDMI and a pair of audio jacks complete the wired connection.
Ethernet doesn't exist but has support with the USB-C hub. It also has a USB 3.0 power brick that charges over 3.5V and has a barrel plug.
V)Acer Swift 3 Battery life review:
This laptop matches the Intel Evo certifications. This beast Acer Swift 3 lasts 14hrs 30 minutes with the aspect ratio of our benchmark battery life and has just passed our 9 hours mark.
People Also want laptops with an excellent intel core, USB c port, good battery life, intel iris xe graphics, capable performance, USB ports, USB C, AMD ryzen, etc.
Acer Swift 3 battery test proved to hold up quite effectively in real life. Acer Swift 3 has long-lasting battery life.
vi)Acer Swift 3 review: Keyboard and trackpad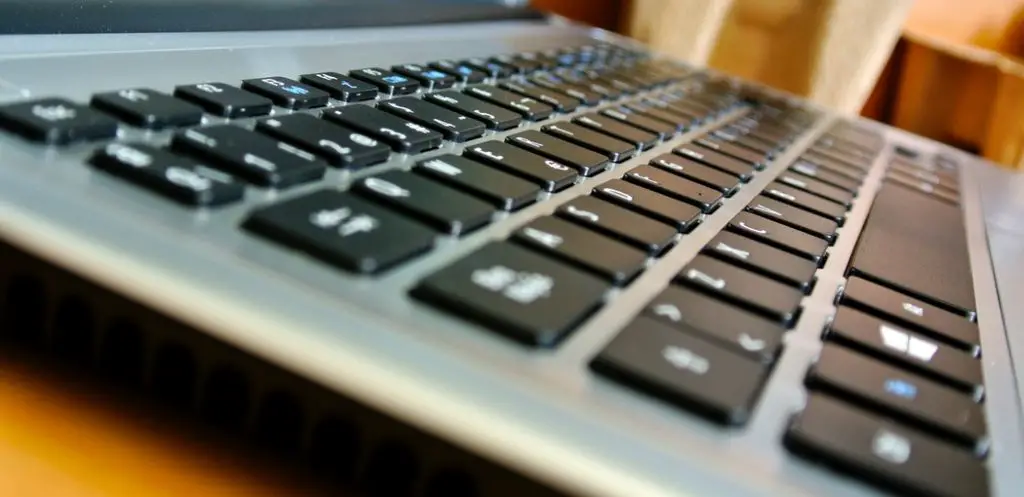 The Acer Swift 3 features magic keyboard movement. Acer Swift 3 keyboard is comfortable enough to type on for long stretches.
The trackpad is smooth and responsive. The backlit keys of the keyboard provide a good level of resistance. You will feel instant change while you type, but you won't be able to think that the keys are fragile.
Acer has plenty of room to put on the Numpad. It pushes the rest of the keyboard to the left, which makes errors when touching the keyboard.
However, the Numpad of Acer swift three can be used for your needs and will be appreciated.
Acer has created a large touchpad with plenty of space to make more sophisticated multitouch gestures for Windows 10.
It is the best laptop for content writers, offering room for a comprehensive and traditional layout.
Performance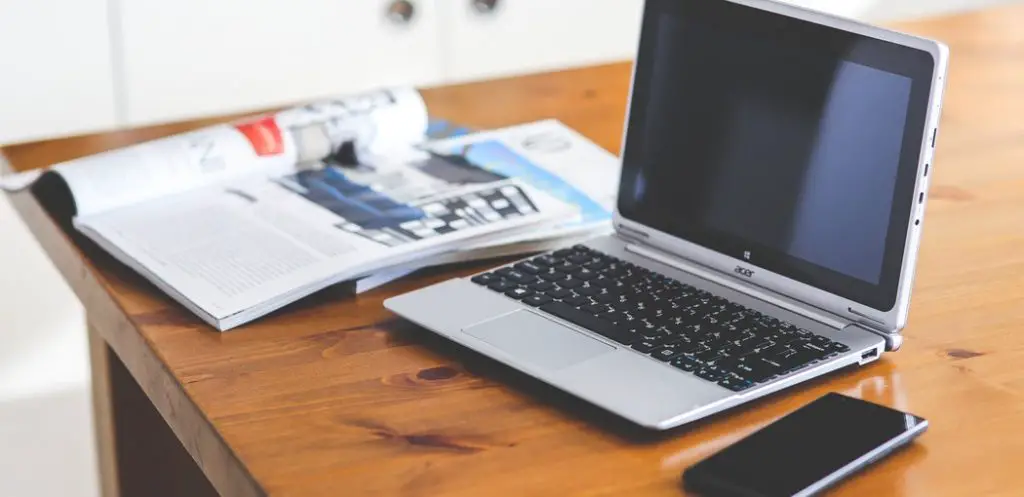 Acer Swift 3 is powered by an intel core i7 11370h processor. This laptop model is similar to Acer swift other laptops.
According to the performance of Acer Swift 3, it consumes more power if compared to the intel core i5 11357.
This device might need more power. Its specs offer a thermal design power of between 28 and 35 watts. Acer Swift 3, along with A Core i7-1165G7, by comparison, operates within 12 to 28 watts. 
Performance vice the Acer swift three i7-11370 H is more potent than many other laptops. The Intel processor is available with 16GB of RAM and a 512GB solid-state drive.
These specifications of this laptop are not uncommon for this price but good value. Most 16-inch laptops with similar hardware are several hundred dollars more expensive. 
Acer Swift 3's performance is on the Core i7-11370H based, with a powerful version of intel iris xe integrated graphics at an affordable price.
The i7-11370H is notably quicker than the Core i5-1135G7 and i7-1165G7; however, they are common in mid-range laptop competitors like hp envy.
Price and availability
Editors Rating: 4.5/5.0
Acer Swift 3 review
This is a nice laptop with powerful features. Its worth considering this laptop
It's a budget-friendly laptop. If you are searching for a low-budget laptop along with a good display, swift three is what you need.
In contrast with other laptops and software, ram, intel core, CPU, battery, face recognition, fingerprint reader, and other services, this is the best laptop. Check the price at the link given below.
Our Verdict on Acer Swift 3:
It's worth considering if you're looking for an excellent performance laptop. This is among the best laptops for writers and content creators.
If you search for an excellent display with a good processor, it will be difficult, as compared to other models of Acer is less exciting.
With the help of this review, we hope you will be able to make the final decision about buying a laptop. As stated above, this laptop's battery life has some minor issues, except the wi-fi.
Subsequently, this laptop has flaws with battery life; however, if you take care of its battery, you can enjoy it for longer.
The wi-fi is good. This laptop is suitable for carrying around while you travel due to its slim, sleek profile.
Quality wises it's a good mid-range laptop that offers good performance at low prices. But overall, it's a great machine and a good value for the price.
If you have any questions about this laptop, you can leave them in the comment below. We will be happy to help you.
Acer Swift 3 review: FAQS
Is Acer Swift 3 a good buy?

It's a great Ultrabook. Despite its battery life, it's a great budget-friendly laptop for you. Lighter in design and low in weight.

Is the Acer Swift 3 good for college?

Yes, it is the best laptop with the high demand for software and laptops. For students who require work and do not have enough money, this laptop is excellent in performance, and it's inexpensive and easy to handle around the college.

Is Acer 3 a good laptop?

Yes. Acer Swift 3 best buy. Acer's laptops are cheap and well worth considering. It includes many ports, excellent hardware options, and a fantastic display. Nevertheless, their battery does not have a significant runtime.

Is Acer i7 good with Swift 3?

Acer Swift 3 laptops are perfect for downloading any software. The price of the Acer laptop is very economical. A good option for a budget and have a giant screen. For $999, you can get a Swift3 notebook with a powerful Intel Core i7-11370H GPU and an excellent 161-inch 1080p LCD with outstanding performance.