Many laptop users are frustrated with the touchpad, as it can be difficult to use and sometimes unresponsive. Hence us writing this guide on How to Disable Your Laptop Touchpad
What's the first thing you want to do when your laptop touchpad is bothering you? That's right: disable it.
The touchpad on your laptop is an excellent way to control the cursor. If you're using a mouse or external keyboard, then it can be used as a scroll pad.
It's also great for selecting items on the screen. However, there are times when you may want to disable your touchpad – such as when typing something lengthy and not wanting to move your hand from the keyboard or use an external mouse.
However, there is a simple solution that will disable your touchpad so you don't have to worry about accidentally moving it.
Follow these steps below to learn How to Disable Your Laptop Touchpad.
1. Disable Touchpad via Device Manager
Step One: Open Device Manager by pressing the Windows key and typing "Device Manager."
Step Two: Locate and expand the "Mice and other pointing devices" category.
Step Three: Right-click your touchpad device and select "Disable."
2. Disable Touchpad via Control Panel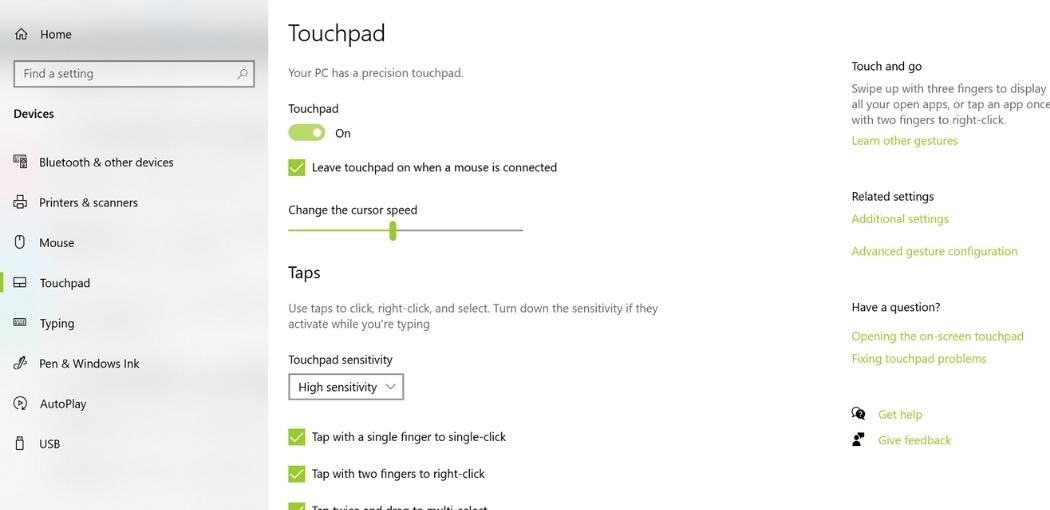 Step One: Navigate to the "Control Panel" from your Windows start menu.
Step Two: You can also access it by clicking on the icon in your notification area, next to your clock and power options.
Once open, click or tap on Devices and Printers and find and right-click your touchpad device then select "Disable."
3. Disable Touchpad via Mouse Properties
Step One: Open the setting of the computer by searching for it or via the windows tab.
Step Two: Click on devices that show printers Bluetooth etc, then click on Mouse.
Step Three: In the "Device Settings" tab, click on the additional setting or additional mouse setting. This will depend on your laptop.
Step four: Click on the touchpad device you are using and select disable the device.
4 Disabling the Touchpad via ETD Control Centre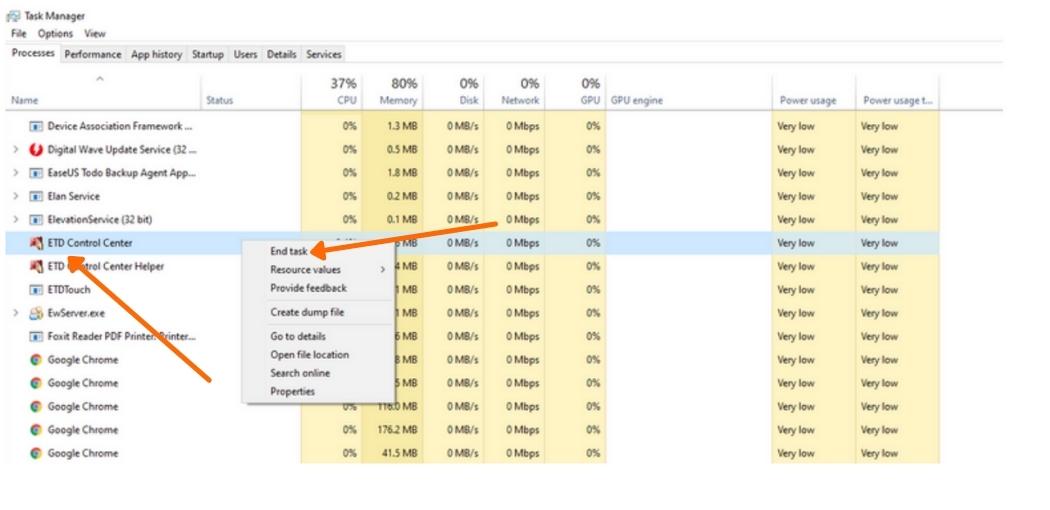 ETD is also known as Elan Trackpad Device Control Centre. It is software that lets you change how your trackpad behaves.
ETD also has an option to disable the touchpad. To do this:
Step One: You will have to locate the task manager by searching it.
Step two: Launch the task manager and wait for the programs to be displayed.
Step three: Locate the Elan Trackpad Device Control Centre (ETD) within the listed programs.
Step four: Locate ETD control centre, right-click and click on end task. This will disable the touchpad of your laptop.
5. Disabling the Touchpad via the Windows Registry
Warning: Editing the Windows Registry can cause serious problems that may require you to reinstall Windows.
If you're not comfortable editing the registry, please seek help from someone who is.
The touchpad on your laptop can also be disabled by editing the Windows Registry.
This is a more advanced method and should only be attempted if you are familiar with working with the Registry.
Step One: Open the "Start" menu and click on "Run." or just simply press Win+R
Step two: Type "Regedit", within the Run command then press enter or click ok.
Step three: You need to copy and paste the code below into the registry address bar. This will help you to locate the precision touchpad.
Computer\HKEY_CURRENT_USER\SOFTWARE\Microsoft\Windows\CurrentVersion\PrecisionTouchPad\Status
Step four: Double click on the "Enable" command which will pop up a window to change the value data.
Step five: The value data is initially displayed as 1 you will have to change this to zero (0). This is a great way to disable the touchpad completely and whenever you want the touchpad to function again you will have to replace the data value with 1 instead of 0
6. Disable Touchpad via the BIOS or UEFI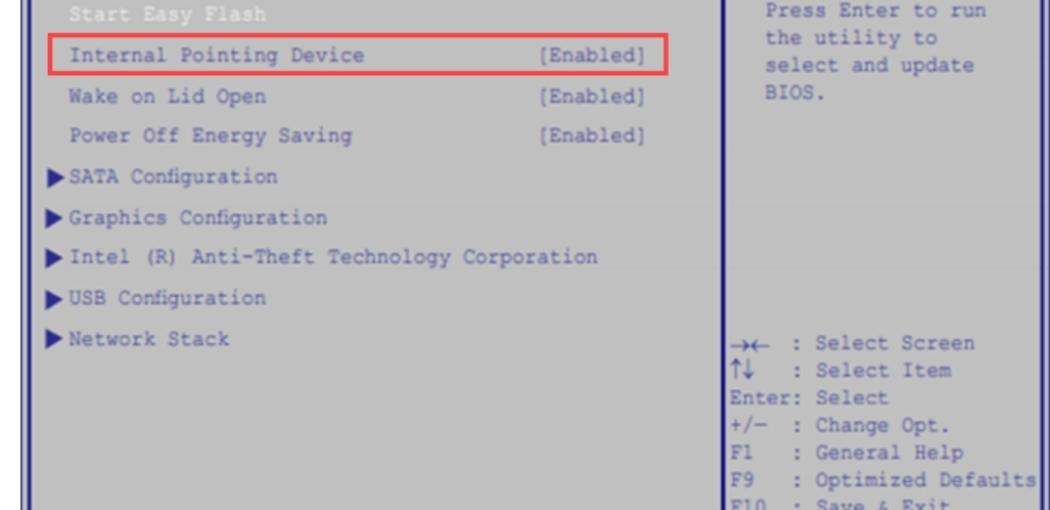 Some laptops have a BIOS or UEFI setting that will let you disable the touchpad. This is usually located in the "Peripherals" or "Device Settings" menus.
Check your laptop's manual for more information on how to access these menus or read this guide by windowscentral.
Step one: Locate your bios or UEFI
Step two: Locate touchpad or drivers named as internal pointing devices.
Step three: Click on disable to disable the touch bad and then click exit bios after saving your changes.
This step is recommended by Helpdeskgeek
7. Disable Touchpad by Using Touchpad Blocker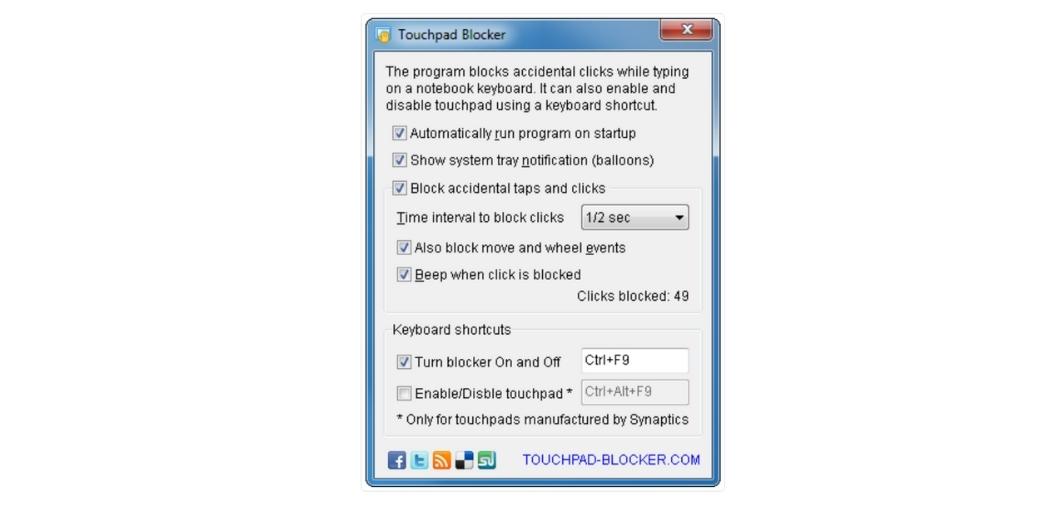 Touchpad blocker is a third party software program that is used to disable the touchpad on your laptop. It can be used as an alternative to the methods mentioned above.
Step One: Download and install the software from their website.
Step Two: Once installed, open the blocker and it will automatically disable the touchpad.
Step Three: To enable the touchpad, just reopen Touchpad Blocker
Few shortcuts when using touchpad blocker:
Press Ctrl+F9 to turn on and off
Press Ctlr+Alt+F9 to enable or disable the touchpad
Our conclusion on How to Disable Your Laptop Touchpad
This guide on Disabling your laptop touchpad will save you time and frustration when using a mouse. 
It is usually more comfortable to use the keyboard for shortcuts anyway, so make sure that it's enabled before disabling the touchpad on your laptop.
Make sure you also disable all of the Synaptics settings in order to get rid of any unnecessary extra steps while navigating around your desktop with a mouse.
By following these few simple instructions, you'll have less trouble typing or moving between programs quickly without having to take up valuable screen space with an unused trackpad.
Related article: