There are many different opinions on whether it is better to leave your laptop plugged in or unplugged.
The answer depends on how you use your laptop, and the type of battery that you have.
To get a more nuanced understanding of this topic, let's take a look at what can happen when your laptop is plugged in versus not being plugged in.
In this blog post, we will talk about whether or not you should leave your laptop plugged in all the time.
Leaving a laptop plugged in all day can be a great way to save energy and reduce wear-and-tear on the battery over time.
However, there are also some downsides to leaving it plugged in that may make you think twice before doing so. We'll go through both sides of the argument below.
The brief answer: Should I leave my laptop plugged in all the time?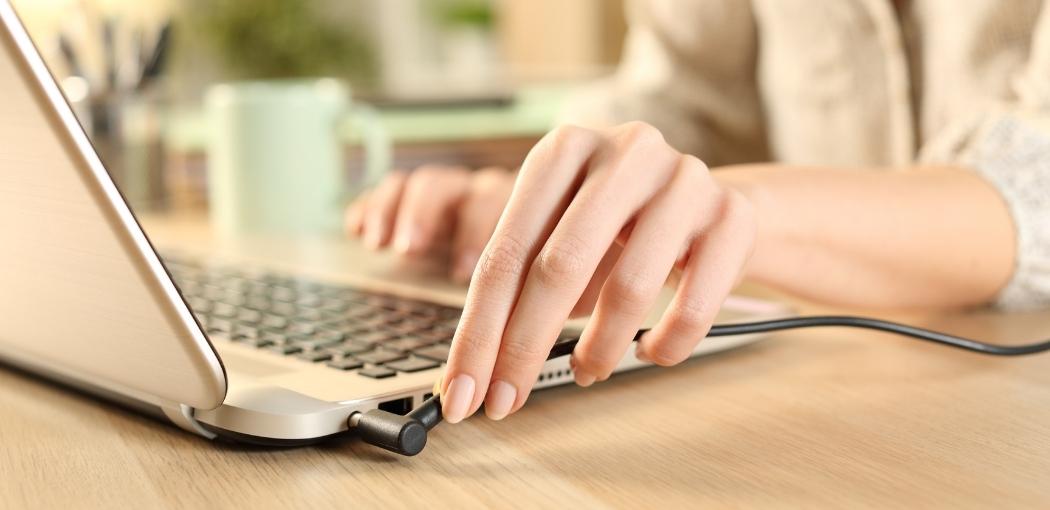 This question is answered differently by many people. However, if your laptop is stationary (always at your desk) then probably it makes sense to leave the laptop charging all the time.
Research and studies show that frequent charging and discharging a laptop cause more strain to the battery and will reduce the batteries life span more than when it's plugged in throughout.
I would clarify this by saying you should not leave your laptop charging all the time.
This is because when you are using a laptop and it is on charging a lot of heat is generated which will definitely reduce the battery life.
If you have a laptop with a Li-ion battery, then it is better to unplug your laptop when you are not using it.
Lithium-ion batteries do not suffer from the memory effect, so there's no need to keep them constantly plugged in.
Understand the laptop battery that you have and how it works.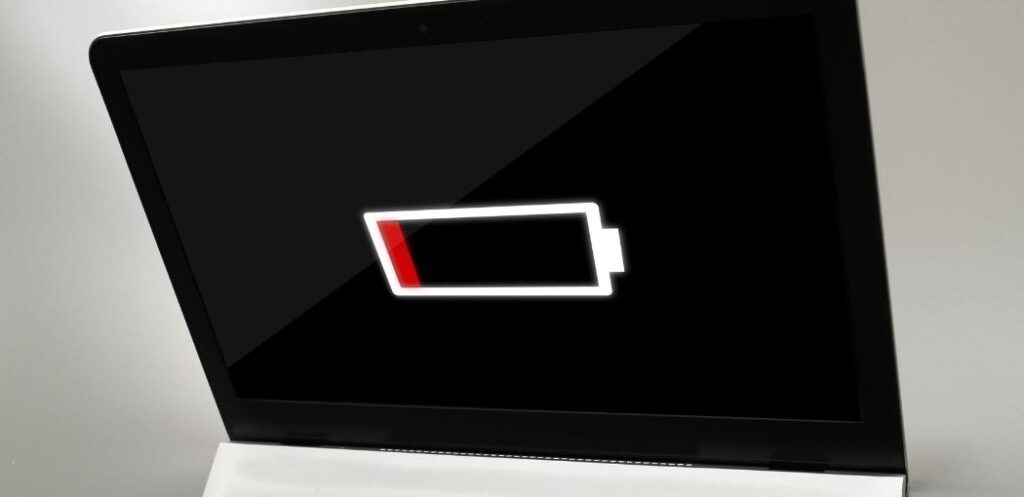 This can be done by reading the user manual or googling the laptop model and "laptop battery" to find out if there is a common answer for your laptop.
When you first use your new laptop, let it run on battery until about 20% charge remains before turning off or leaving plugged in overnight.
Doing this will calibrate the smart data that estimates the remaining time left on power and give you an idea of its accuracy under different conditions (e.g., screen brightness).
Once complete, repeat this process once every month as necessary because some batteries lose their ability to hold charges over time due to normal chemical ageing factors.
Such as self-discharge and internal leakage current; since lithium-ion cells age faster when stored at high temperatures, it is best to store your laptop in a cool place.
If you're using your laptop for long periods of time (more than two hours), plug it in as often as possible to keep the battery from draining.
Leaving your laptop plugged in all the time will not harm the battery and can actually help extend its life by preventing unnecessary stress on the cells; this is especially true if your laptop has a lithium-ion battery.
Without further a do remember to read the guide on How to increase battery life of a laptop
A good way to remember these tips is to think: "Calibrate, calibrate, calibrate. And then charge, charge, charge!"
The Pros of leaving my laptop plugged in all the time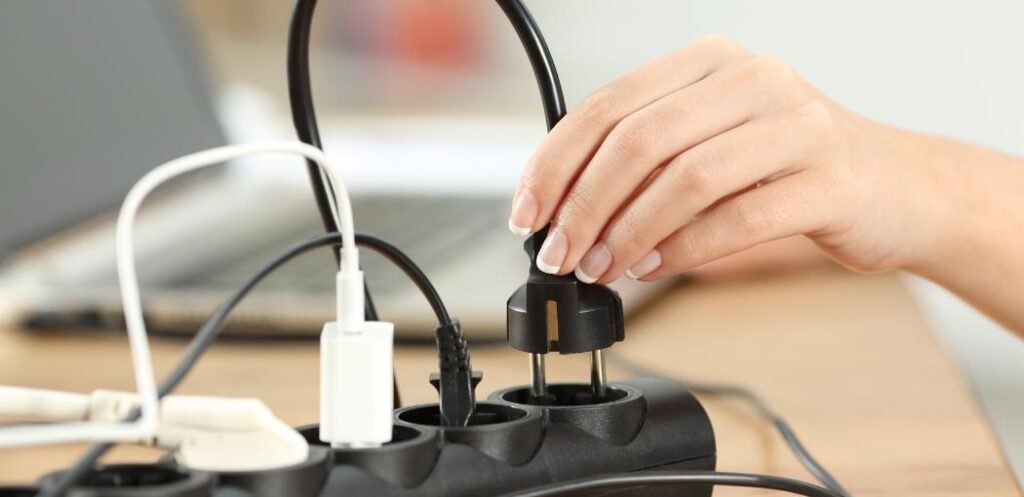 There are several pros to leaving your laptop plugged in all the time. First, it keeps your battery fully charged.
Batteries degrade over time, whether they're used or not. By keeping your laptop plugged in, you're ensuring that the battery is always charging and doesn't have a chance to lose its charge completely.
Second, it prevents your laptop from overheating. Laptops tend to run hot when they're plugged in, and if they're not given a chance to cool down, they can eventually damage internal components.
Third, it maintains the battery's life span. If you keep your laptop unplugged most of the time, you'll shorten its lifespan, probably by self-discharging; by contrast, if you keep it plugged in regularly, you'll actually prolong the battery's life.
You can also read on How Long Does a Laptop Battery Last? to get the idea
The Cons of leaving my laptop plugged in all the time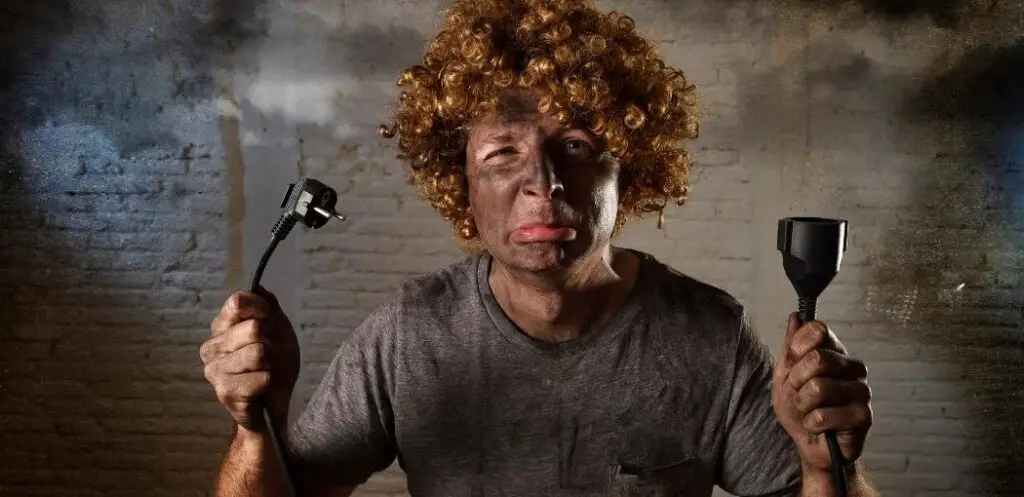 There are a few cons to consider as well. As a matter of fact, Laptops are designed to be plugged in for short periods of time, not longterm
Plugging in your laptop can lead to overheating and decreased battery life
Leaving your laptop plugged in all the time can also damage the hardware
You may not be able to use your laptop's full potential if it's always plugged in
It's important to give your laptop a break every once in a while by unplugging it and using it normally
Should I charge my laptop to 100?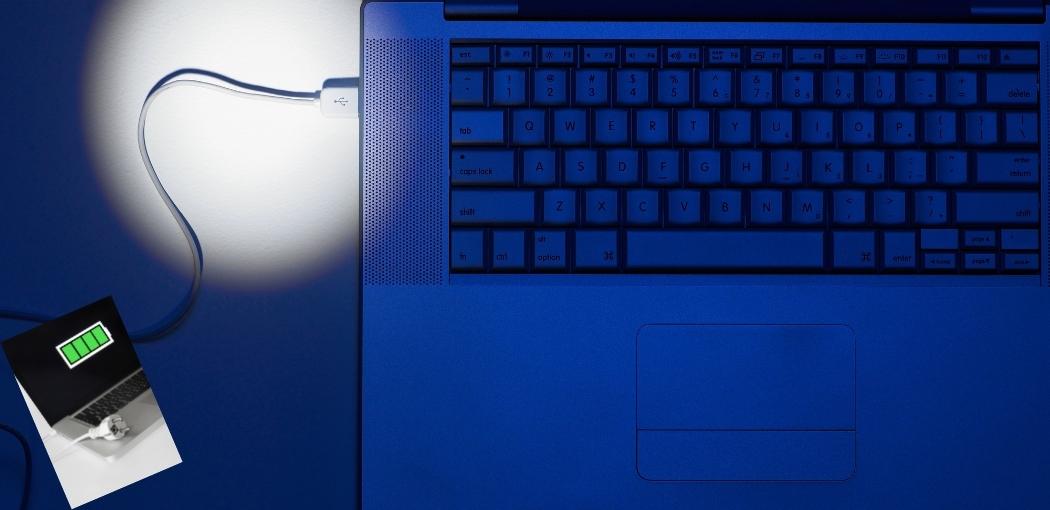 This depends on the battery of your laptop. Generally charging your laptop to below 100% will increase the lifespan of the battery.
However, if you have a lithium-based battery then you can charge to 100%. As a matter of fact, lithium batteries cant be overcharged and this backed by HP.com
Our Conclusion: Should I leave my laptop plugged in all the time?
Leaving your laptop plugged in all the time can cause a number of problems. First, it will increase the wear and tear on your battery over time as you'll be using power from both sources to charge up.
It also puts unnecessary strain on other components that may lead to a shorter lifespan or an increased chance of failure.
Finally, if you're not turning off your computer when not in use then it could eventually start overheating which is bad for both hardware and data storage.
In short, we recommend against leaving laptops plugged in at all times unless necessary because there are many drawbacks associated with this habit.
If you want help managing how much power your devices consume, or rather knowing how many watts does a laptop use? The read the guide or leave a comment below and we will be happy to answer.