Do you enjoy photography but don't know where to start? This blog post is for you! I'll discuss the best camera gear and accessories that will help you take great photos.
If you're looking to expand your knowledge of photography, this article will be a useful resource. Read on to learn more about what cameras and camera accessories are important to make sure that your photographs turn out beautifully every time.
In this article, we have compiled up to 15 Best Camera Gear or rather best camera accessories to help you in tuning your best camera.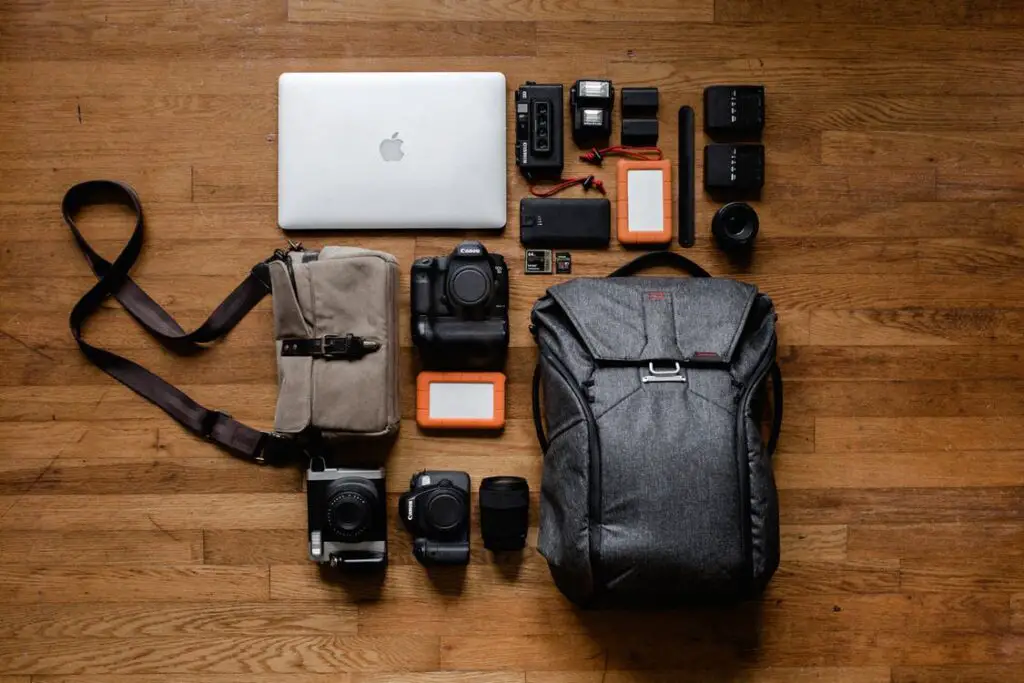 I could write an entire book on the topic of best camera gear, but that would be very time-consuming and I know you probably have better things to do.
I will try to keep this short and accurate while still being detailed enough to help new photographers find answers to all their questions about which camera accessories are best for their needs.
Related article: 15 ways on how to make money with your camera
These 15 Best Camera Gear are perfect for your trip. Famous photographs of the notable moments and events from history were made possible by the Best Camera Gear. It is a resource that should be next to your best camera
Your camera has the ability to see many things, things that are deep down in the ocean, the chirping birds in the sky, clouds, millions of miles into space, and everything we want to capture and the things we want to freeze for the later letter reference.
Must Read: Best Camera for Night Photography
Basically, the camera gear is all the hardware used to produce photographic images. Things that include in hardware is camera lenses, tripod and head, filters (one of the very important hardware), monopods, bean bags, camera straps, flashes, light modifier, reflectors, light stands, battery bags, bag packs, cases, and also some other without the photographic process is incomplete.
15 Best Camera Gear | best camera accessories
Some of these 15 Best Camera Gear is very important that without these gears you can't take a good shot. For instance, a camera tripod helps the photographer to take good photos like a pro But majorly a camera tripod becomes handy during recording a video.
Camera Lenses are also important, without lenses, you can't take a professional and outstanding shot just like a Hollywood or famous photographer.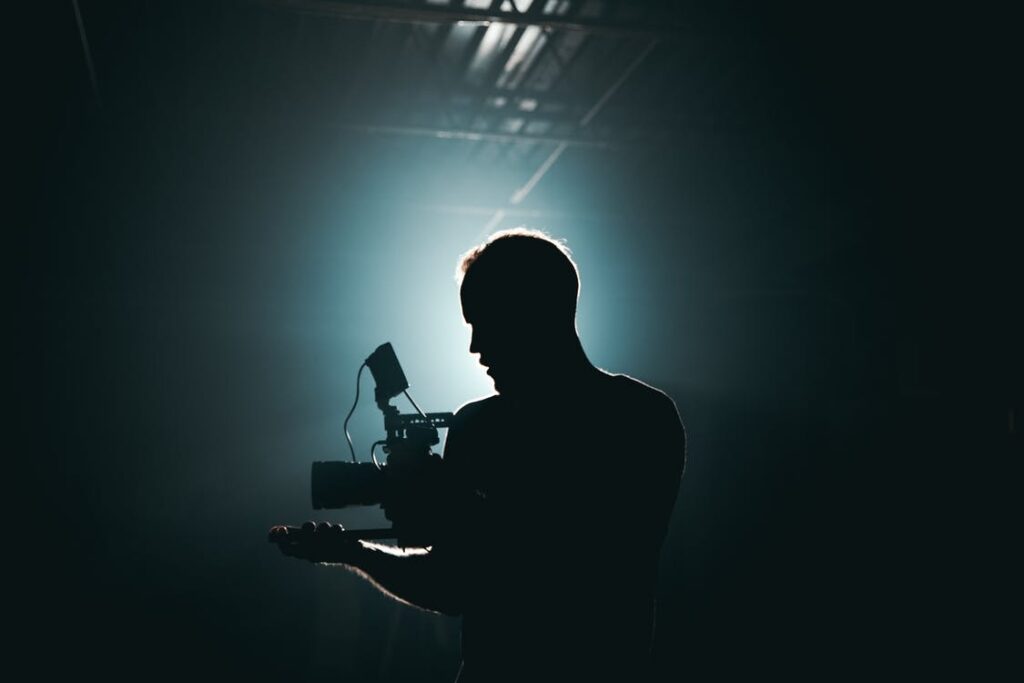 On the other hand, flashlights are very important when you are shooting in-home or a place where light is not in a sufficient amount, and all those cameras stand that hold your camera and its equipment to make your shot smoother and clean.
Related article: Best Camera Under $1000
Some gears are so expensive and some are available at cheap prices in the market, but the photographer should buy all crucial gears whether they are expensive or not to make their shot more realistic and perfect.
It can be a little bit confusing that which 15 Best Camera Gear (accessories) are important and best and which is not and just a waste of the money and time and your shot obviously. Whether you are want to take a landscape shot, portrait or macro, or another type of photography, you will find all of these gears useful and not just a waste of your money.
Related article: Best Camera for Night Photography
Some of the items will protect your gears from damaging and some will make you comfortable while shooting. Here is the list of the top 15 Best Camera Gear and essential camera gears to help you make the best shots and videos and you need these in your set in any case:
1-Camera Tripod:
A tripod is an essential tool for any photographer. It gives you the flexibility to take your time and experiment with different angles, exposures, and shutter speeds.
A solid tripod can be a little pricey but it will last you many years if properly cared for. There are many types of tripods on the market from lightweight aluminium ones that cost $50 or less to heavy-duty carbon fibre models that go up in price as much as $500+.
Related article: Best Camera Under $600 
I recommend getting a lightweight one because they're easy to travel with too! A camera tripod is the most crucial gear (equipment) for any photographer.
Whether you are shooting portrait, night, landscape or wedding or party shoot you must need a camera tripod, a tripod is so much useful in low light settings as the stability of the tripod will help you take longer shots without any camera shake.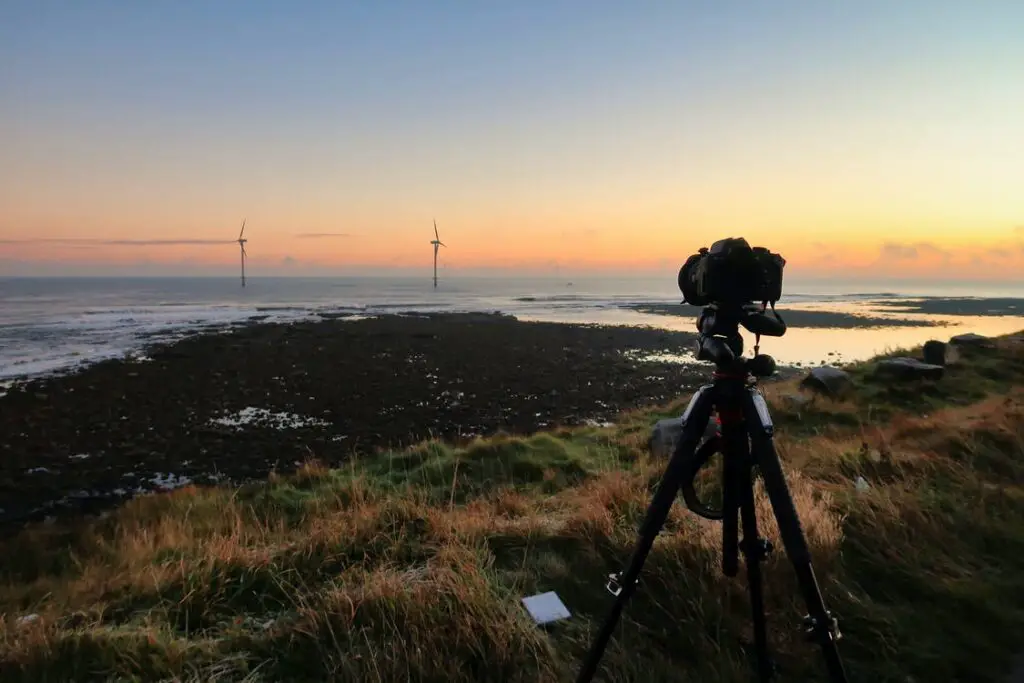 If your camera shakes during shooting it will spoil the result and impression of your whole shot or video and as a result, you spend a lot of time setting the camera and taking one good shot.
[amazon box="B08CHFY4R5,B07DCPLBXR,B07Z3462TW" grid="3″]
That's why you must have the best camera tripod that will give your handsome rest during the shooting but one thing you must keep in your mind is that always buy that tripod that can handle the weight of your camera.
The Manfrotto 190XPro4 is an excellent tripod. It will help you take sharp photos, no matter what is the condition.
2-Flash or lighting equipment:
Capturing night scenes can be extremely challenging as it requires not only a good camera and lens, but also the right flash or lighting equipment.
Whether you are using natural light or artificial light, there are several factors to consider when selecting your gear. For instance, if you're shooting with an SLR camera and want to capture those crisp stars in the sky in your photo, then a tripod is necessary for long exposures; otherwise they will come out blurred due to movement of the earth.
[amazon box="B07T593JR5,B01ABFSAPU,B005FHZ2SI" grid="3″]
If on the other hand you are shooting handheld at night indoors without any lighting sources (say a party), then having something like an external flash unit that has enough power and range is essential so that people's faces aren't blown out.
Related article: How to pose for a photoshoot 
As a matter of fact, flashes are greatly useful for your photography as they can make your photo more professional, there is a certain method of using the flashes properly, it will look as though the flash wasn't even fired. This will make your photo have a natural look.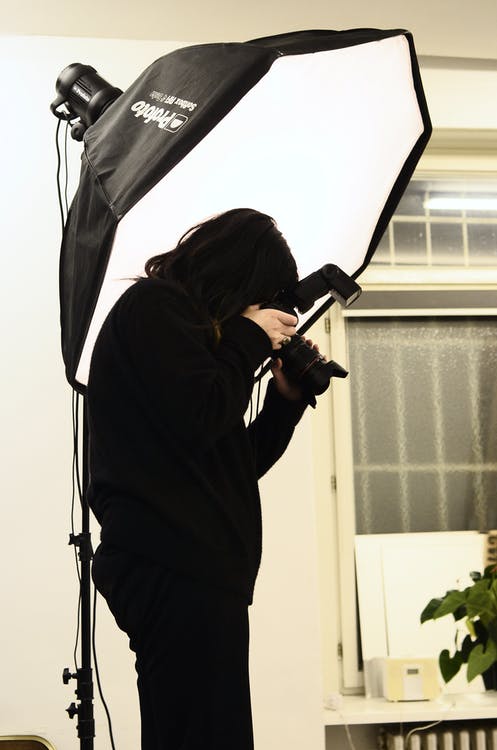 Don't use the built-in flash on your camera body, instead of this spend some money only if you want to capture some good quality photos and buy some external Flashes.
The Godox V1fash is the way forward. This flash is compatible with most of the brands so you won't regret buying one.
3- Power bank:
Power banks are one of the most commonly used electronics. When you are on vacation, it's always handy to be able to charge your phone or camera in case you take a lot of pictures and want them all saved.
[amazon box="B08G7ZTQ88,B08BCM6WPP,B072KKF37M" grid="3″]
But with so many different brands out there how do you know which power bank is the best for the camera?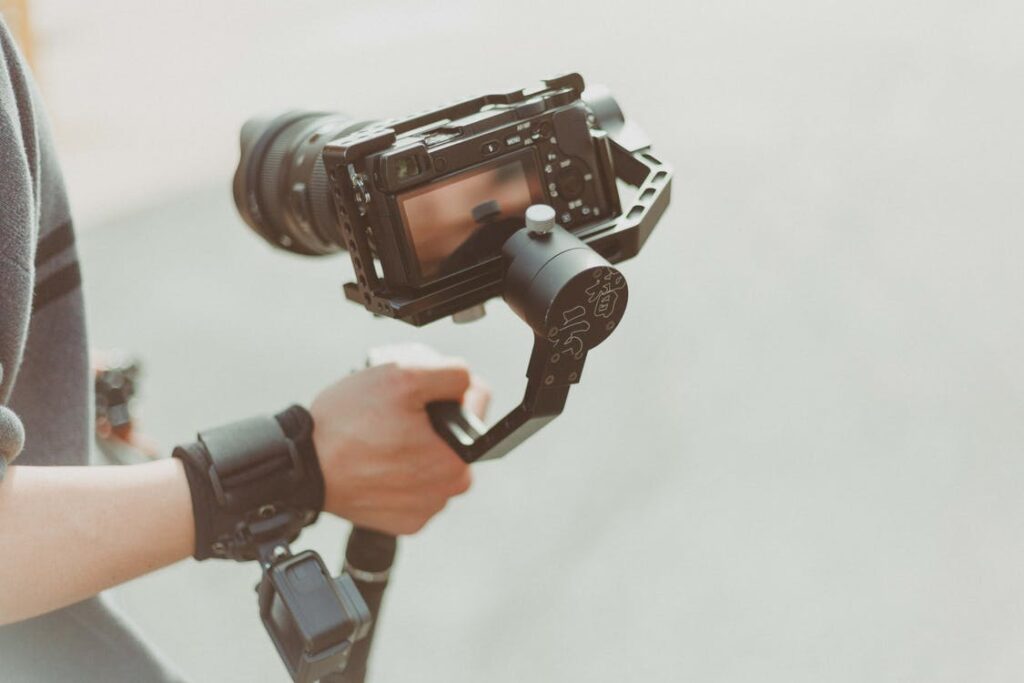 Therefore this is one of the camera gear you opt to have at all times.
That why a power bank has featured in our 15 best camera gear. You will surely benefit from having some external power. We'll suggest you buy the portable charger by Anker power bank, which has a capacity of no less than 20,000mAh.
It has high-speed charging rates and it is to carry its weight is only less than half a pound.
4- Camera strap:
A camera strap is an essential accessory for any photographer. It allows you to carry your expensive gear without fear of dropping it and potentially breaking the equipment.
The best camera straps are made from a variety of materials, such as nylon or leather. They also come in a number of different styles, so there's something for everyone!
The camera strap is another important gear, if you are a photographer then you can understand the importance of the camera strap easily, buying a perfect camera strap is an excellent investment.
[amazon box="B078MYXJQK,B07B4SS9NC,B07MS1LV74″ grid="3″]
I can't believe how long I struggled with my old strap before I set my eye on the Peak design slide lite camera strap. This camera strap is amazing and easy to handle, you can change its length with one hand in seconds.
5- Camera bag: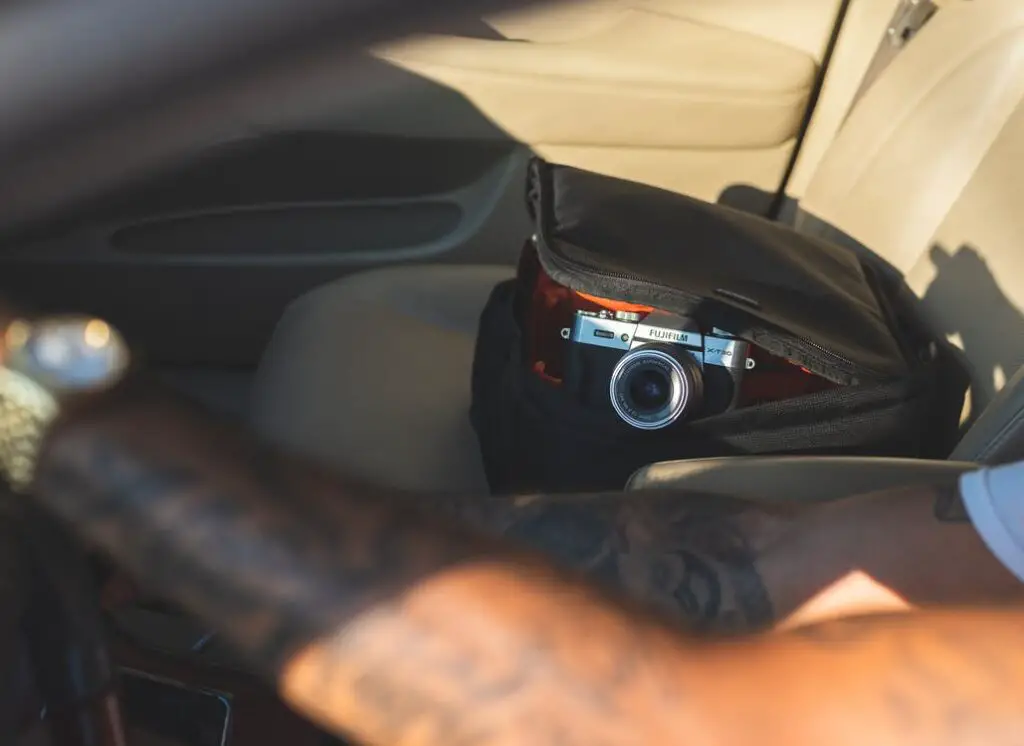 The market is flooded with camera bags. From a simple shoulder bag to the more expensive and complex backpacks, there are myriad options available that can make it difficult for any photographer to find the perfect one.
[amazon box="B08SBR83TF,B00KXL24IW,B08CZGRRKY" grid="3″]
A Thule aspect DSLR camera backpack is the best, there are also many other brands but if you buy this you will never regret it. It has many pockets in which you can store small equipment like memory cards, lenses and flashes safely.
6- Reflectors: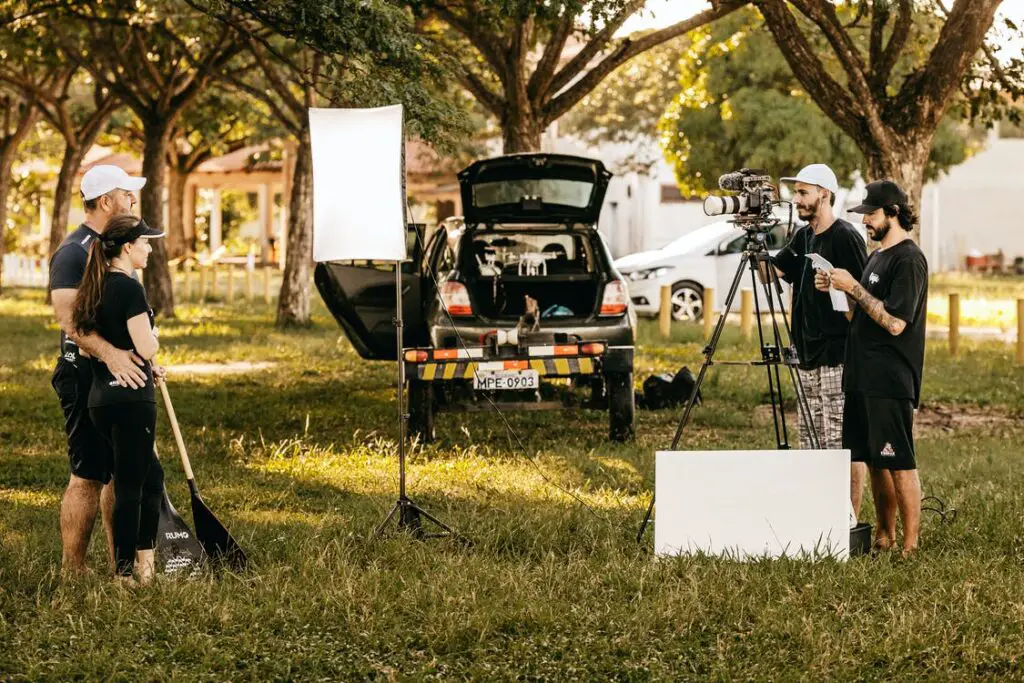 It sounds like an odd idea, but using a reflector to photograph yourself is actually a great way to improve the quality of your photos.
Reflectors are designed to bounce light back at you and they work really well for capturing details in shadows. If you're looking for a new way to take better selfies, this is it!

[amazon box="B002ZIMEMW,B07VZ1ZFZR,B072B9N6J1″ grid="3″]
Camera reflectors can also be used as make-up mirrors or even as flashlights if you need one on the go. They come in all shapes and sizes so there's something perfect for every occasion that arises!
Related article: Best camera under $400
By using a reflector, you can redirect light onto a subject or a scene. The Neewer portable collapsible reflector is a good option and easy to carry as well.
7- Tethering cable: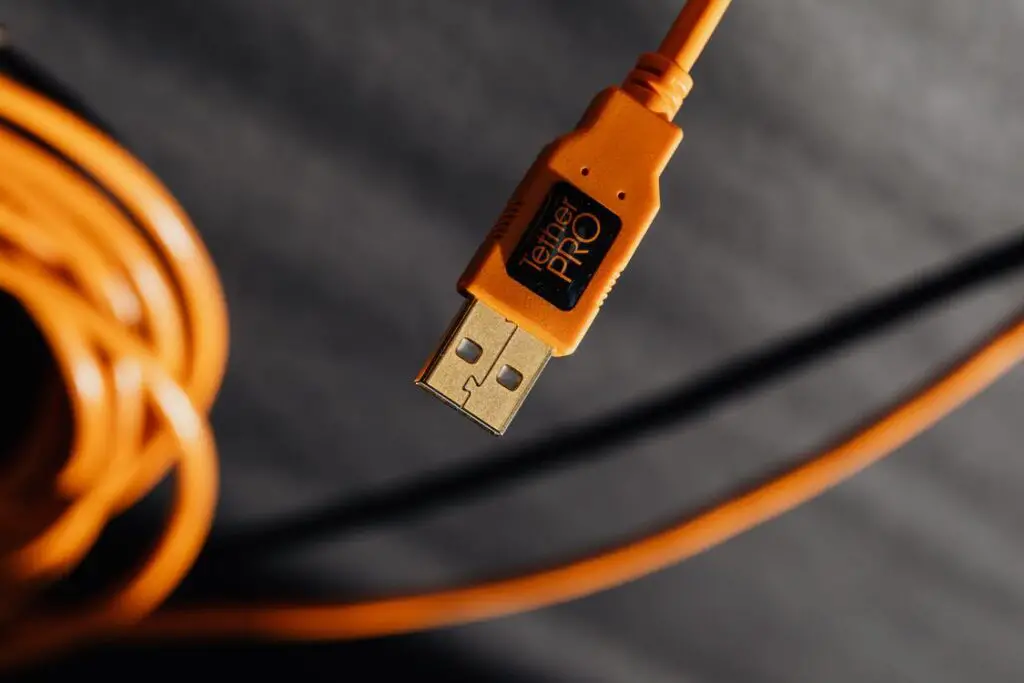 If you want to take the best photos in only fewer shots then a tethering cable is the best option for you. With the help of this, you can connect your camera with the computer and see your photo easily on the screen. It will also help you to edit your photos like a pro as you transfer them directly to your computer for editing.
[amazon box="B00827MK3S,B06X6N7W87,B07NWWCF5N" grid="3″]
When you watch your photo on the big screen you are able to spot flaws easily. This gear will save your editing time and from lots of headaches.
8- Prime lens: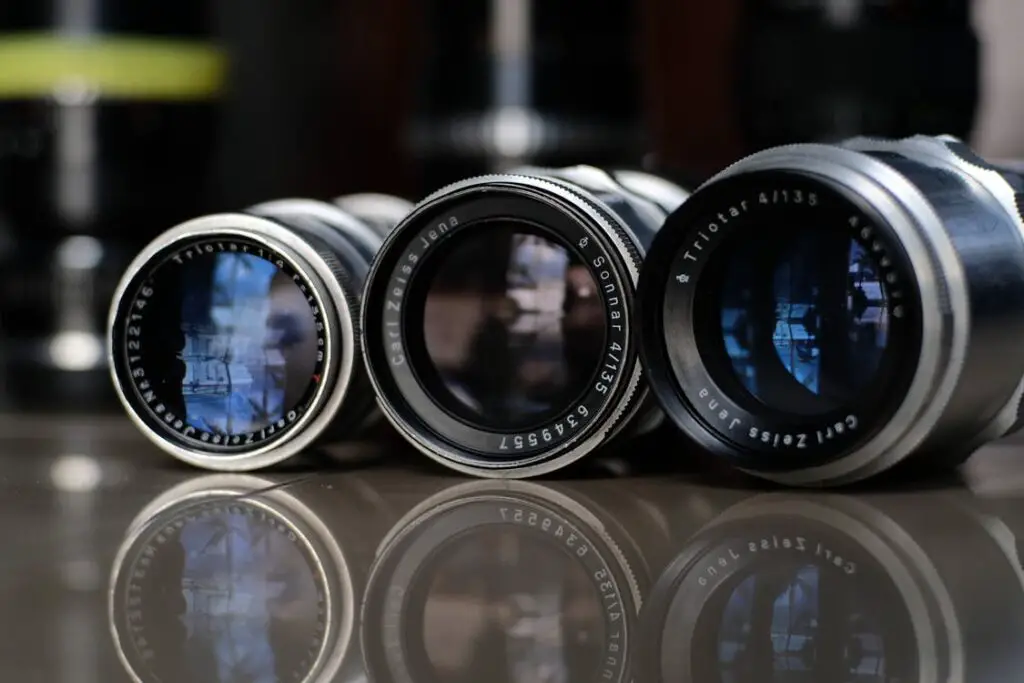 A prime lens is a fixed focal length lens that doesn't zoom in or out. It's much smaller than zooms, which has its advantages and disadvantages.
The advantage of the small size is it can be easily stored in your camera bag without taking up too much space. This also makes it easy to carry around with you when shooting on the go.
Related article: Best camera under $200
The disadvantage of not being able to zoom means you have to move closer or farther away from your subject for different shots, but this could work well if you're trying to create an image with more depth-of-field (DOF).
[amazon box="B094Y392B7,B07SPHPS75,B07GTFN1KR" grid="3″]
As you progress in your photography skills, you'll end up collecting a lot of different lens types. But at the beginning, you'll better off start with the single prime lens.
[amazon box="B01K9KW9A4,B01K9KWA3U,B01K9KW576″ grid="3″]
Because the inability to zoom can teach you a lot about better composition techniques. With eventually help, you can also improve your photography skills.
9- Lens cleaner: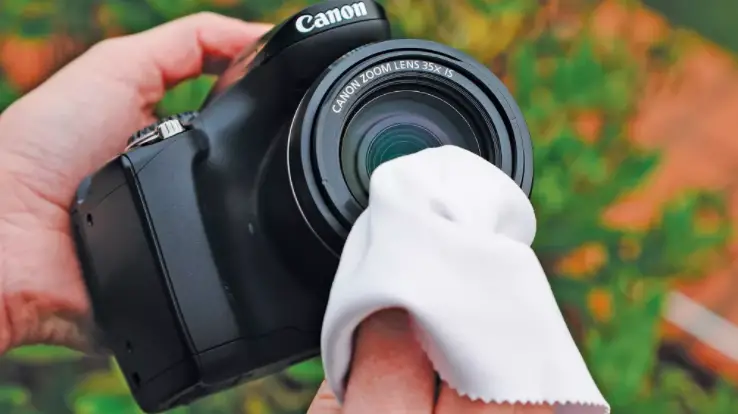 A lot of people don't realize that the camera lens is one of the most important parts of your camera. It's crucial for taking great pictures, and it can get dirty.
[amazon box="B01FWNEUIM,B08D6CVPB4,B079YYRSJ9″ grid="3″]
That's why you need a camera lens cleaner! There are lots of different types out there, but I recommend investing in some good quality ones.
To be fair if you don't clean your camera lenses then the quality might be destroyed. They're cheap, portable and you can even use them on your filters as well.
10- Innovative filters: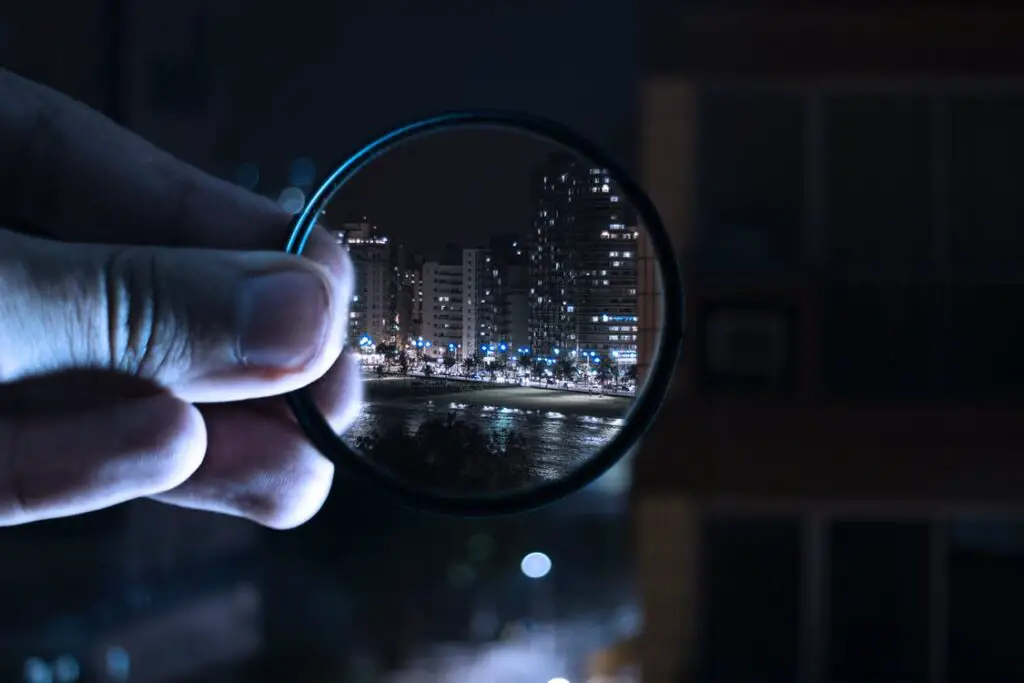 Creative filters include UV ND and colour filters. They come in handy in various photography scenes. From photographing the sunset to creating long exposure, you can only benefit from the usage of creative filters.
[amazon box="B08BZHXQ37,B01LXGGYMC,B08M3KD3BW" grid="3″]
One of our recommendations is the Hoya 72mm DCM PRO1 Digital circular polarizer glass filter, it will allow you to capture high-quality pictures.
11- SD Memory card:
Your camera can be a powerful tool. But the power of your camera is not in the lens or the shutter speed; it's in what you put into it. And one of those things that makes your shots into something truly special is an SD memory card for your camera.
The SD card is the most common type of digital camera memory. The cards are available in many different sizes, with larger capacities being more expensive and smaller capacity cards a cheaper option for those who don't take as many photos or videos.
[amazon box="B00VBNQJLY,B07H48412Q,B0928FCR1D" grid="3″]

The best way to purchase an SD Memory card is by considering your needs. If you're not sure what size to get, it's best to talk with someone at a store that specializes in electronics and photography equipment.
This person will be able to advise you on which size card would be best for your needs based on how often you plan on shooting photos or video clips, the resolution of your images, and other factors like whether you'll want access from multiple devices (like tablets) or if there should be
This camera gear is savage, it is the best gear. For photography, it is better to have a handful of smaller SD cards than one big SD card. That way if a card ever gets corrupted, you still have others you can use.
There's nothing worse than being unable to shoot because your only card died.
Check out this amazing Article by Expert photography on Camera accessories.
12- Memory cardholder: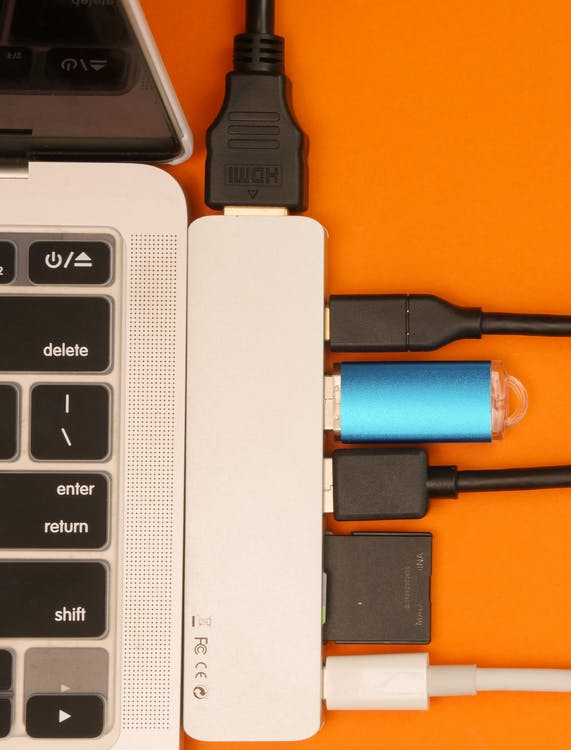 A memory cardholder has one purpose: it keeps your memory card safe. They can hold anything you throw at it such as CF cards, SD cards, and micro SD cards, isn't it wonderful camera gear.
[amazon box="B08G8MWD8F,B08X4C2GV7,B07C8HF9K5″ grid="3″]
The VKO memory card case is very good, it protects your memory cards from dirt and scratches.
13- Camera rig case: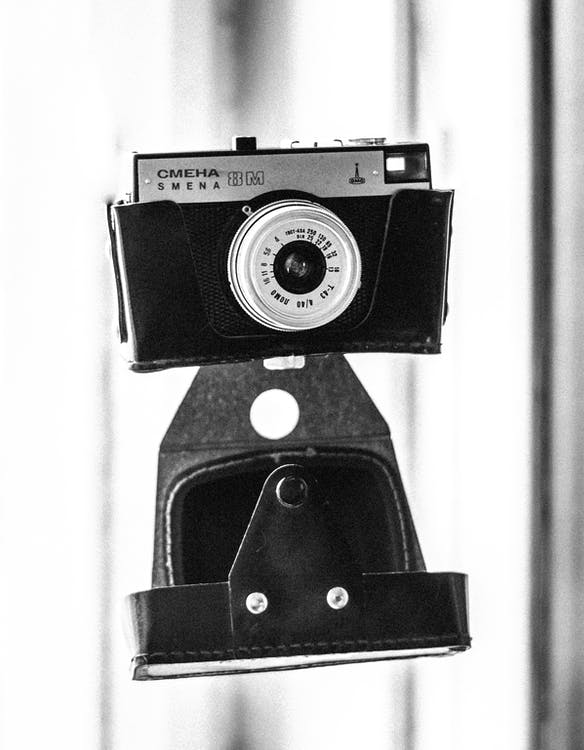 A camera rig case is a container that houses the camera equipment and typically attaches to the back of a person. The main purpose of this type of case is to protect your gear from getting damaged during transportation and provide easy access to everything you need on location. There are many different types available, each with its own benefits and drawbacks.
A camera rig case is a must-have if you want to protect your expensive gear and transport it safely. Camera rigs are typically very delicate so they need protection from damage, dust, and weather. The most popular type of camera rig case is aluminium ones because they offer the best protection for your equipment.
[amazon box="B07BN1BSFT,B07YS7569Z,07Q2NQLLZ" grid="3″]
Aluminium cases can be found in various shapes and sizes to accommodate different types of cameras and lenses that you may have. With an aluminium case, you'll never have to worry about your valuable equipment being damaged during transportation or storage again!
If your camera is so expensive and you want it to protect then this gear will be very handy for you. If you drop your camera or it gets scrapped, the cage will protect it from damage. Therefore I advise you to buy the best camera rig case something like UURig C-A6400 Camera Cage can be good to go.
14- Grey cards: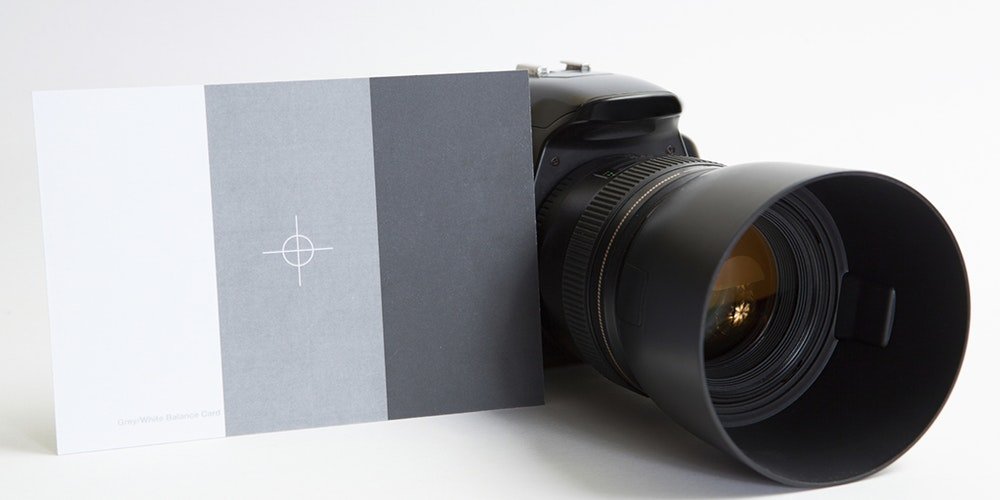 In the digital age, cameras have become an integral part of our daily lives. We take pictures with them regularly and share them through social media sites like Facebook and Instagram.
But what is it that makes one camera better than another? with the best camera gear you can bring a change to the type of photos and videos you take.
[amazon box="B00HT9MA1W,B07PNPJ9HY,B00CJ59AKK" grid="3″]
A grey card is a must-have for any photographer or videographer, and it's not just because they're so damming pretty to look at. A grey card serves as a colour reference point that helps you correctly set your camera's white balance.
The reason this isn't an issue for most people is that cameras come with preset white balance settings that are designed to work in different types of lighting conditions. If you're new to photography, all of this can sound very confusing but don't worry!
You can buy something like Andoer Foldable Grey/White Balance Card it is one of the best grey camera cards This camera gear is easy to use and has a significant effect on photos.
15- Camera cleaning kit: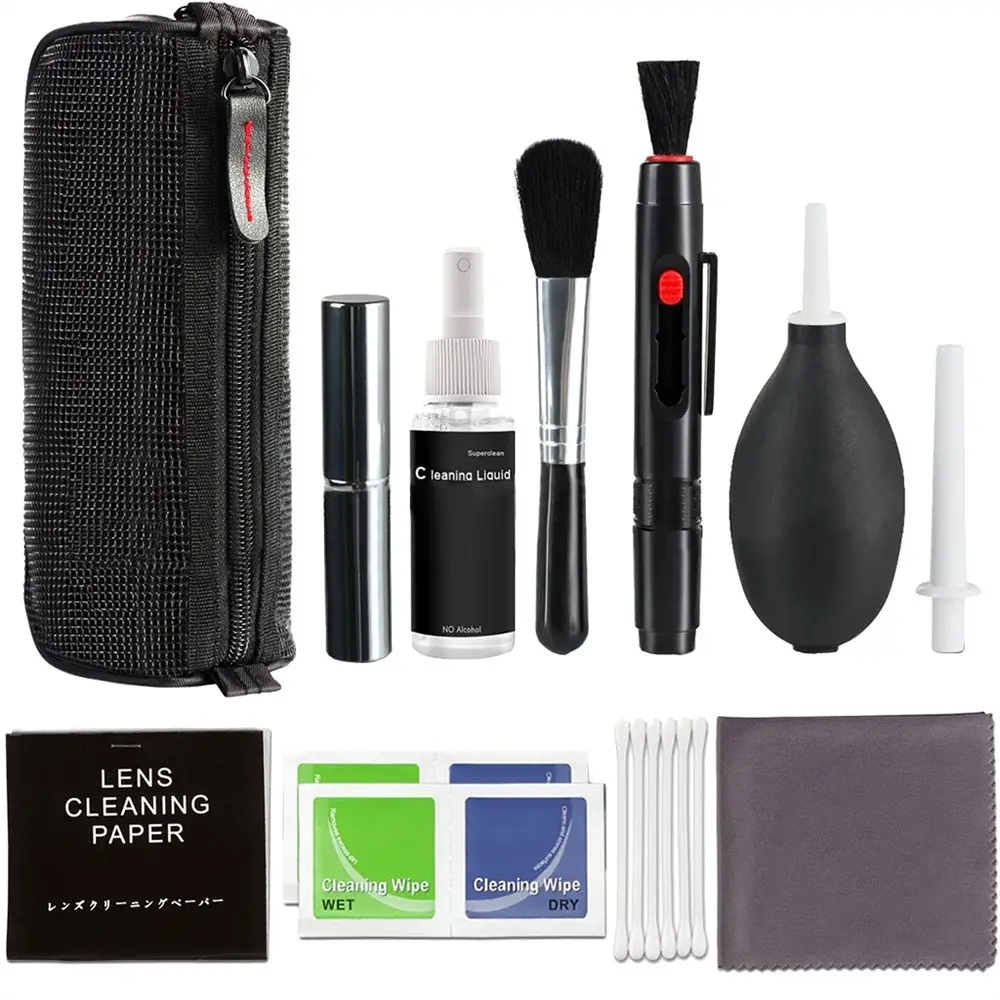 You may have a camera that you take everywhere with you, and it's important to keep it clean. A good way to do this is by using a camera cleaning kit.
These kits come in many shapes and sizes, but the most popular are those that contain wipes or cloths, as well as lens cleaner fluid. Some of these kits also include brushes for getting into hard-to-reach places on your lens like the corners or around buttons on the back of your camera body.
[amazon box="B01K9KW9A4,B01K9KWA3U,B01K9KW576″ grid="3″]
There are lots of different brands out there, so make sure you pick one that includes what you need! The best Camera Cleaning Kit is from LensPen because not only does their kit come with everything necessary for cleaning your lenses and cameras (wipes/
If you want to protect yourself from lots of headaches then buy this camera gear, you'll thank me a letter after using this gear. Dirt, dust, and moisture can damage your camera body and lenses.
Neglecting the camera maintenance can be the most expensive mistake you can make. That's why you should learn properly how to clean a camera yourself with a camera kit. Check out our Camera Gear section on our website for more information.
Our Conclusion on camera accessories
The best camera gear is a personal choice, but what we can agree on is that you need to keep up with trends in photography and technology.
Technology changes so rapidly these days that it's hard for anyone company or individual to stay ahead of the curve, which means your equipment needs to be updated regularly as well if you want to continue taking photos at the highest quality possible.
If I had my way, I would have every single piece of gear imaginable; from tripods and monopods all the way down to memory cards, filters and cables! But alas life doesn't always work out like we plan (or budget) for.
So instead of giving in to temptation by upgrading everything on my wish list before heading back home today